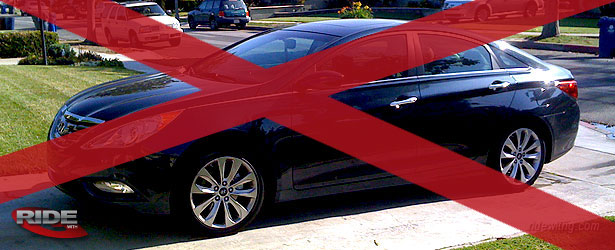 It's a sad day in the Auto Leasing World today. I have been asked to remove lease rates off the website. In an effort to comply with the kind folks who have made it possible for us to cut some awesome deals over the last few years, I will be removing the lease rate information for most (not all) brands off my blog. This also means that I WILL NOT BE GETTING ANYMORE LEASE RATES GOING FORWARD (except for the ones I get via other sources).
It's pretty clear that this blog has resonated at some level with certain people in the auto business and they are extremely displeased that folks like me have cut into their bottom-line. I bet someone, somewhere, put my blog on their meeting agenda. It's both sad and flattering at the same time if you ask me. To be fair, I think we all knew this was coming. When we chip away at a business' profit margin, you will usually get a reaction out of them (I would know, I work at a sales driven organization). It sucks for us consumers because we are being thrown back into the dark ages of auto leasing, were dealers do their best to pin us against the wall and force us to negotiate payments based on what "we can afford", instead of what the car should "really cost".
What does this all mean to you? It means that if you are like me and love leasing cars, we will need to work even closer to keep our lifestyle going. I will like to spend this month to figure out ways to continue our way of life. I welcome your thoughts and comments. Please post them here if you have something to share.
I thank you for the many years of support you have given me. This is not the end, just a detour.
G