A picture says a thousand words, so just look below: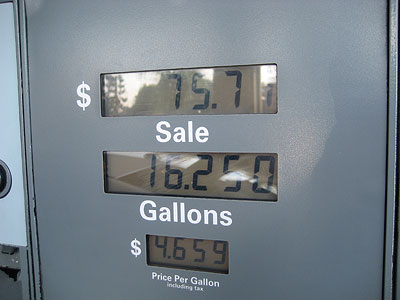 That was this morning…talk about rude awakening…
I actually used the Gas Price Locator to find the cheaper gas station around my work. It was pretty accurate, $4.65 for Premium (91). That's surprising since I've seen this gas station change prices three times in one day!
Word of caution: if you do a lot of city driving and are looking to lease an Infiniti G37…I'm getting 17.5 miles to the gallon on Premium fuel. Don't say I didn't warn you.
This freaking hurts…lucky for me, it only hurts about twice a month.