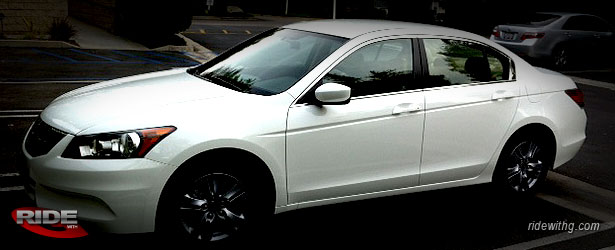 Name: E.O in Cali
Location: California
What He's Got: White 2012 Honda Accord Auto Leather
What It Cost:
MSRP: 24700
Selling Price: $21300
12k
36 months lease
Bank fee ($600) rolled into month payments.
Only paid Registeration and first month for total drive off. (about $550)
Monthly payment is $223 including tax.
My Take: Fantastic deal on the Accord. The discount is outstanding. Seems pretty straight-forward to me. Low sale price + good lease rates = low monthly payments with little due upfront. I like it a lot. Thanks for sharing!!