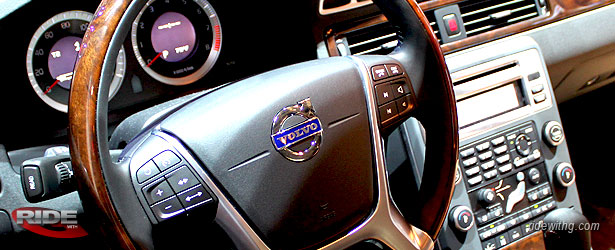 My Take: Like everyone else, Volvo has also extended their lease rates for the remainder of the year. Not a good thing since their lease rates were somewhat lackluster. This also means that the Costco Auto's promotion is still in effect, which helps out a little bit. Volvos are really meant to be purchased, not leased right now and the lease rates seems to prove that conclusion. Either way, I am really warming up to the cars, but the lease rates need some help.
This month's Volvo numbers are courtesy of North Point Volvo. If you are in or near the Alpharetta, GA area and looking for a Volvo, please give them a call.
570 MANSELL ROAD
ALPHARETTA, GA 30009
SALES:800-656-4413, 800-656-4413
For Dealer Quotes, Click Here.
---
2011 C30 T-5
36-month | 15k miles | residual 54% | .00198 base money factor
48-month | 15k miles | residual 45% | .00195 base money factor
60-month | 15k miles | residual 38% | .00201 base money factor
2011 C30 T-5 R-design
36-month | 15k miles | residual 54% | .00198 base money factor
48-month | 15k miles | residual 45% | .00195 base money factor
60-month | 15k miles | residual 38% | .00201 base money factor
2011 C70 T-5
36-month | 15k miles | residual 56% | .00198 base money factor
48-month | 15k miles | residual 46% | .00195 base money factor
60-month | 15k miles | residual 39% | .00201 base money factor
2011 S40 T-5
36-month | 15k miles | residual 49% | .00198 base money factor
48-month | 15k miles | residual 41% | .00195 base money factor
60-month | 15k miles | residual 35% | .00201 base money factor
2011 S40 T-5 R-design
36-month | 15k miles | residual 47% | .00198 base money factor
48-month | 15k miles | residual 40% | .00195 base money factor
60-month | 15k miles | residual 34% | .00201 base money factor
2011 V50 T-5
36-month | 15k miles | residual 49% | .00198 base money factor
48-month | 15k miles | residual 42% | .00195 base money factor
60-month | 15k miles | residual 35% | .00201 base money factor
2011 V50 T-5 R-design
36-month | 15k miles | residual 47% | .00198 base money factor
48-month | 15k miles | residual 40% | .00195 base money factor
60-month | 15k miles | residual 33% | .00201 base money factor
2011 S60 T-6
36-month | 15k miles | residual 55% | .00148 base money factor
48-month | 15k miles | residual 46% | .00195 base money factor
60-month | 15k miles | residual 38% | .00201 base money factor
2011 S80 3.2
36-month | 15k miles | residual 50% | .00058 base money factor
48-month | 15k miles | residual 42% | .00105 base money factor
60-month | 15k miles | residual 35% | .00133 base money factor
2011 S80 T-6
36-month | 15k miles | residual 52% | .00084 base money factor
48-month | 15k miles | residual 43% | .00123 base money factor
60-month | 15k miles | residual 36% | .00150 base money factor
2011 XC-60 T-6 R-design
36-month | 15k miles | residual 49% | .00157 base money factor
48-month | 15k miles | residual 40% | .00195 base money factor
60-month | 15k miles | residual 32% | .00201 base money factor
2011 XC-60 T-6
36-month | 15k miles | residual 52% | .00157 base money factor
48-month | 15k miles | residual 42% | .00195 base money factor
60-month | 15k miles | residual 34% | .00201 base money factor
2011 XC-60 3.2 AWD R-design
36-month | 15k miles | residual 48% | .00164 base money factor
48-month | 15k miles | residual 38% | .00195 base money factor
60-month | 15k miles | residual 31% | .00201 base money factor
2011 XC-60 3.2 FWD R-design
36-month | 15k miles | residual 47% | .00172 base money factor
48-month | 15k miles | residual 38% | .00195 base money factor
60-month | 15k miles | residual 30% | .00201 base money factor
2011 XC-60 3.2 AWD
36-month | 15k miles | residual 51% | .00164 base money factor
48-month | 15k miles | residual 41% | .00195 base money factor
60-month | 15k miles | residual 33% | .00201 base money factor
2011 XC-60 3.2 FWD
36-month | 15k miles | residual 50% | .00172 base money factor
48-month | 15k miles | residual 41% | .00195 base money factor
60-month | 15k miles | residual 33% | .00201 base money factor
2011 XC-70 3.2 FWD
36-month | 15k miles | residual 50% | .00172 base money factor
48-month | 15k miles | residual 42% | .00195 base money factor
60-month | 15k miles | residual 34% | .00201 base money factor
2011 XC-70 3.2 AWD
36-month | 15k miles | residual 51% | .00172 base money factor
48-month | 15k miles | residual 42% | .00195 base money factor
60-month | 15k miles | residual 35% | .00201 base money factor
2011 XC-70 T-6
36-month | 15k miles | residual 53% | .00172 base money factor
48-month | 15k miles | residual 44% | .00195 base money factor
60-month | 15k miles | residual 36% | .00201 base money factor
2011 XC-90 3.2 FWD
36-month | 15k miles | residual 49% | .00172 base money factor
48-month | 15k miles | residual 41% | .00195 base money factor
60-month | 15k miles | residual 33% | .00201 base money factor
2011 XC-90 3.2 FWD R-design
36-month | 15k miles | residual 49% | .00198 base money factor
48-month | 15k miles | residual 41% | .00195 base money factor
60-month | 15k miles | residual 33% | .00201 base money factor
2011 XC-90 3.2 AWD
36-month | 15k miles | residual 51% | .00198 base money factor
48-month | 15k miles | residual 42% | .00195 base money factor
60-month | 15k miles | residual 34% | .00201 base money factor
2011 XC-90 3.2 AWD R-design
36-month | 15k miles | residual 51% | .00198 base money factor
48-month | 15k miles | residual 42% | .00195 base money factor
60-month | 15k miles | residual 34% | .00201 base money factor
2011 XC-90 V8
36-month | 15k miles | residual 49% | .00198 base money factor
48-month | 15k miles | residual 40% | .00195 base money factor
60-month | 15k miles | residual 33% | .00201 base money factor