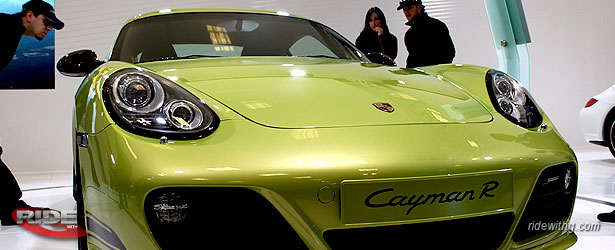 Wow, the residuals are atrocious! I would have liked to see higher residual since the money factors are pretty decent this month. Anyway, average discount + poor residual + average MF = poor deal.
If I was shopping for one of these, I would just buy it in cash. The 3.5% APR is pretty much the same as the .00146 MF, so there isn't much of an advantage between leasing and financing unless you own your own business.


Here is a sample calculation based on TrueCar's Southern California sale price and do not include local taxes. Please note that your dealer calculations may vary due to local fees/taxes.
2011 Porsche Panamera 4 Sedan
MSRP – $79,875
Sale Price – $74,805
Monthly – $1178+ tax
RWG Rating – 74.1
For Dealer Quotes, CLICK HERE.
.


This month's lease rates have been brought to you by LeaseCompare.


2011 Porsche Panamera 4 Sedan
24-month | 15k miles | residual 56% | .00167 base money factor
36-month | 15k miles | residual 51% | .00167 base money factor
48-month | 15k miles | residual 42% | .00240 base money factor
60-month | 15k miles | residual 35% | .00240 base money factor
2011 Porsche Panamera S Sedan
24-month | 15k miles | residual 53% | .00146 base money factor
36-month | 15k miles | residual 48% | .00146 base money factor
48-month | 15k miles | residual 39% | .00240 base money factor
60-month | 15k miles | residual 32% | .00240 base money factor
2011 Porsche Panamera 4S Sedan
24-month | 15k miles | residual 52% | .00146 base money factor
36-month | 15k miles | residual 47% | .00146 base money factor
48-month | 15k miles | residual 38% | .00240 base money factor
60-month | 15k miles | residual 31% | .00240 base money factor
2011 Porsche Panamera Turbo Sedan
24-month | 15k miles | residual 49% | .00146 base money factor
36-month | 15k miles | residual 43% | .00146 base money factor
48-month | 15k miles | residual 35% | .00240 base money factor
60-month | 15k miles | residual 28% | .00240 base money factor