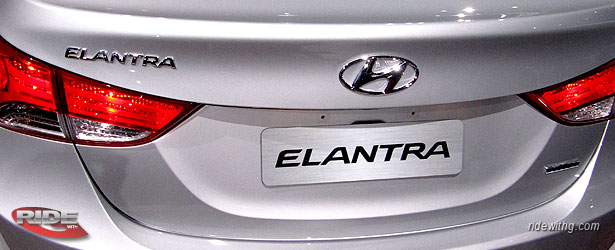 Here is what's currently available from Hyundai. More numbers will come as I find them. You may scour Edmunds or Hyundai Forums for numbers if don't see them here. Better yet, call your local dealer. I find that for "non-luxury" brands, there's less mf-padding than with luxury brands such as BMW and Mercedes.
There's been a lot of Sonata vs Optima debates lately, and I think they are both good cars. I opted for the Sonata because it was a better lease and also because the interior appealed to me more. The residual value is much higher on the Sonata and the money factor is also more attractive. There is a larger customer cash incentive on the Optima though, but in my opinion, it doesn't offset the cost enough. The sale price seems to have gone up a little bit on the Sonata, but it is still a reasonable lease (89.2 RWG rating). Veterans and current Hyundai customers get an additional $500, while Students and Grads get $400. No lease cash is currently available.
Lease vs Buy. If you are planning to finance a purchase over 5 years, you may want to keep your cash and lease for the first 3 years (1.344 on a lease vs 2.9% on a buy) then maybe refi the remaining payoff (as long as the interest isn't too high) or pay the entire payoff. If you manage this properly, you could actually save money over the typical purchase financing option.
Another thing worth noting, the Elatra Touring is no the all-new sedan. It's actually a wagon which has an older design.


Here is a sample calculation based on TrueCar's Southern California sale price and do not include local taxes. Please note that your dealer calculations may vary due to local fees/taxes.
2011 Sonata SE Turbo NAV
MSRP – $28,320
Sale Price – $26,419
Monthly – $317+ tax
RWG Rating – 89.2
For Dealer Quotes, CLICK HERE.


NOTE: Hyundai residuals increase 1% from 15k to 12k.
2011 Elantra Touring GLS AT
36-month | 15k miles | residual 57% | .00155 base money factor
2011 Elantra Touring GLS MT
36-month | 15k miles | residual 55% | .00155 base money factor
2011 Elantra Touring SE AT
36-month | 15k miles | residual 55% | .00155 base money factor
2011 Elantra Touring SE MT
36-month | 15k miles | residual 54% | .00155 base money factor
2011 Sonata SE Turbo
36-month | 15k miles | residual 56% | .00056 base money factor
2011 Santa Fe GLS V6 AWD
36-month | 15k miles | residual 58% | .00150 base money factor
2011 Veracruz Limited AWD NAV
36-month | 15k miles | residual 53% | .00120 base money factor
2011 Veracruz GLS FWD
36-month | 15k miles | residual 54% | .00156 base money factor
2011 Veracruz Limited FWD
36-month | 15k miles | residual 53% | .00156 base money factor
2011 Tucson Limited AWD
36-month | 15k miles | residual 55% | .00178 base money factor