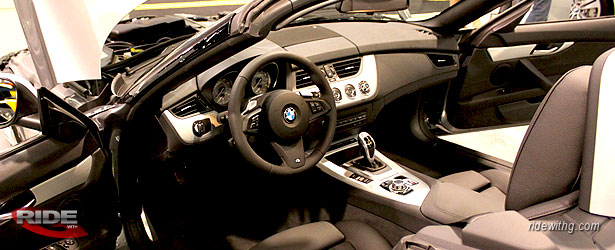 ATTENTION READERS! It has been brought to my attention that the money factors posted are regional. If you need confirmation of the CURRENT numbers please leave me a comment below. If you need info on credit tiers, loyalty reductions, lease cash and credit, leave me a comment as well.
Please note that the money factors below are not all incorrect. Just some of them are. If you are getting conflicting information from your dealer, just leave me a comment and I will confirm your numbers. Sorry for the inconvenience but I was asked not to "share" the numbers. So the best i can do is confirm your rates.
Thank you for your understanding.
UPDATE – BMW is offering $1000 cash towards the purchase or lease of a new BMW. You have to be a participant of the Drive for TEAM USA (similar to Ultimate Drive) in order to qualify. Why they don't promote this more is beyond me. If I were a current BMW customer that is shopping for another BMW, I'd be hitting up this test drive in a heart beat! Imagine, 0.0003 MF reduction OR $1000 cash PLUS another $1000 from this test drive. SICK! Anyway, here's the link if you would like to register: Drive for TEAM USA. I would love to do this, but the nearest dealer is 30 miles away and I'm not willing to make the drive. Specially since I'm not really in the market for a new BMW.
For
For other states, please visit LeaseCompare.


Here is a sample calculation based on TrueCar's Southern California sale price and do not include local taxes. Please note that your dealer calculations may vary due to local fees/taxes.
2011 BMW Z4 sDrive30i
MSRP – $48,325
Sale Price – $44,730
Monthly – $479+ tax
RWG Rating – 97.3


2012 BMW 128i Coupe
24 month | 15k miles | residual 63% | .00160 money factor
36 month | 15k miles | residual 57% | .00160 money factor
48 month | 15k miles | residual 42% | .00175 money factor
60 month | 15k miles | residual 33% | .00175 money factor
2012 BMW 128i Convertible
24 month | 15k miles | residual 63% | .00130 money factor
36 month | 15k miles | residual 57% | .00130 money factor
48 month | 15k miles | residual 43% | .00175 money factor
60 month | 15k miles | residual 35% | .00175 money factor
2012 BMW 135i Coupe
24 month | 15k miles | residual 63% | .00120 money factor
36 month | 15k miles | residual 57% | .00120 money factor
48 month | 15k miles | residual 40% | .00175 money factor
60 month | 15k miles | residual 32% | .00175 money factor
2012 BMW 135i Convertible
24 month | 15k miles | residual 62% | .00100 money factor
36 month | 15k miles | residual 56% | .00100 money factor
48 month | 15k miles | residual 42% | .00175 money factor
60 month | 15k miles | residual 34% | .00175 money factor
2012 BMW 650i Convertible
24 month | 15k miles | residual 58% | .00175 money factor
36 month | 15k miles | residual 52% | .00175 money factor
48 month | 15k miles | residual 39% | .00175 money factor
60 month | 15k miles | residual 31% | .00175 money factor
2012 BMW 740i Sedan
24 month | 15k miles | residual 61% | .00175 money factor
36 month | 15k miles | residual 55% | .00175 money factor
48 month | 15k miles | residual 40% | .00175 money factor
60 month | 15k miles | residual 33% | .00175 money factor
2012 BMW 740Li Sedan
24 month | 15k miles | residual 61% | .00175 money factor
36 month | 15k miles | residual 55% | .00175 money factor
48 month | 15k miles | residual 40% | .00175 money factor
60 month | 15k miles | residual 32% | .00175 money factor
2012 BMW 750i Sedan
24 month | 15k miles | residual 61% | .00175 money factor
36 month | 15k miles | residual 55% | .00175 money factor
48 month | 15k miles | residual 38% | .00175 money factor
60 month | 15k miles | residual 31% | .00175 money factor
2012 BMW 750i xDrive Sedan
24 month | 15k miles | residual 61% | .00175 money factor
36 month | 15k miles | residual 55% | .00175 money factor
48 month | 15k miles | residual 38% | .00175 money factor
60 month | 15k miles | residual 30% | .00175 money factor
2012 BMW 750Li Sedan
24 month | 15k miles | residual 61% | .00175 money factor
36 month | 15k miles | residual 55% | .00175 money factor
48 month | 15k miles | residual 39% | .00175 money factor
60 month | 15k miles | residual 31% | .00175 money factor
2012 BMW 750Li xDrive Sedan
24 month | 15k miles | residual 61% | .00175 money factor
36 month | 15k miles | residual 55% | .00175 money factor
48 month | 15k miles | residual 38% | .00175 money factor
60 month | 15k miles | residual 31% | .00175 money factor
2012 BMW Alpina B7 SWB Sedan
24 month | 15k miles | residual 61% | .00175 money factor
36 month | 15k miles | residual 55% | .00175 money factor
48 month | 15k miles | residual 34% | .00175 money factor
60 month | 15k miles | residual 27% | .00175 money factor
2012 BMW Alpina B7 SWB xDrive Sedan
24 month | 15k miles | residual 61% | .00175 money factor
36 month | 15k miles | residual 55% | .00175 money factor
48 month | 15k miles | residual 35% | .00175 money factor
60 month | 15k miles | residual 27% | .00175 money factor
2012 BMW Alpina B7 LWB Sedan
24 month | 15k miles | residual 61% | .00175 money factor
36 month | 15k miles | residual 55% | .00175 money factor
48 month | 15k miles | residual 35% | .00175 money factor
60 month | 15k miles | residual 28% | .00175 money factor
2012 BMW Alpina B7 LWB xDrive Sedan
24 month | 15k miles | residual 61% | .00175 money factor
36 month | 15k miles | residual 55% | .00175 money factor
48 month | 15k miles | residual 35% | .00175 money factor
60 month | 15k miles | residual 28% | .00175 money factor
2012 BMW X5 xDrive35i SUV
24 month | 15k miles | residual 61% | .00175 money factor
36 month | 15k miles | residual 54% | .00175 money factor
48 month | 15k miles | residual 44% | .00175 money factor
60 month | 15k miles | residual 36% | .00175 money factor
2012 BMW X5 xDrive35i Premium SUV
24 month | 15k miles | residual 63% | .00175 money factor
36 month | 15k miles | residual 57% | .00175 money factor
48 month | 15k miles | residual 43% | .00175 money factor
60 month | 15k miles | residual 35% | .00175 money factor
2012 BMW X5 xDrive35i Sport Activity SUV
24 month | 15k miles | residual 64% | .00175 money factor
36 month | 15k miles | residual 58% | .00175 money factor
48 month | 15k miles | residual 42% | .00175 money factor
60 month | 15k miles | residual 35% | .00175 money factor
2012 BMW X5 xDrive50i SUV
24 month | 15k miles | residual 64% | .00170 money factor
36 month | 15k miles | residual 58% | .00170 money factor
48 month | 15k miles | residual 38% | .00175 money factor
60 month | 15k miles | residual 31% | .00175 money factor
2012 BMW X5 M SUV
24 month | 15k miles | residual 57% | .00175 money factor
36 month | 15k miles | residual 51% | .00175 money factor
48 month | 15k miles | residual 39% | .00175 money factor
60 month | 15k miles | residual 32% | .00175 money factor
2012 BMW X6 xDrive35i Crossover
24 month | 15k miles | residual 64% | .00175 money factor
36 month | 15k miles | residual 58% | .00175 money factor
48 month | 15k miles | residual 42% | .00175 money factor
60 month | 15k miles | residual 34% | .00175 money factor
2012 BMW X6 xDrive50i Crossover
24 month | 15k miles | residual 63% | .00145 money factor
36 month | 15k miles | residual 57% | .00145 money factor
48 month | 15k miles | residual 39% | .00175 money factor
60 month | 15k miles | residual 31% | .00175 money factor
2012 BMW X6 M Crossover
24 month | 15k miles | residual 56% | .00175 money factor
36 month | 15k miles | residual 49% | .00175 money factor
48 month | 15k miles | residual 39% | .00175 money factor
60 month | 15k miles | residual 32% | .00175 money factor
2011 BMW MODELS
2011 BMW 128i Coupe
24 month | 15k miles | residual 57% | .00175 money factor
36 month | 15k miles | residual 49% | .00175 money factor
48 month | 15k miles | residual 39% | .00175 money factor
60 month | 15k miles | residual 30% | .00175 money factor
2011 BMW 128i Convertible
24 month | 15k miles | residual 57% | .00175 money factor
36 month | 15k miles | residual 49% | .00175 money factor
48 month | 15k miles | residual 39% | .00175 money factor
60 month | 15k miles | residual 31% | .00175 money factor
2011 BMW 135i Coupe
24 month | 15k miles | residual 56% | .00175 money factor
36 month | 15k miles | residual 48% | .00175 money factor
48 month | 15k miles | residual 39% | .00175 money factor
60 month | 15k miles | residual 30% | .00175 money factor
2011 BMW 135i Convertible
24 month | 15k miles | residual 57% | .00175 money factor
36 month | 15k miles | residual 49% | .00175 money factor
48 month | 15k miles | residual 40% | .00175 money factor
60 month | 15k miles | residual 33% | .00175 money factor
2011 BMW 1 Series M Coupe
24 month | 15k miles | residual 61% | .00175 money factor
36 month | 15k miles | residual 53% | .00175 money factor
48 month | 15k miles | residual 45% | .00175 money factor
60 month | 15k miles | residual 38% | .00175 money factor
2011 BMW 328i Coupe
24 month | 15k miles | residual 71% | .00175 money factor
36 month | 15k miles | residual 63% | .00175 money factor
48 month | 15k miles | residual 42% | .00175 money factor
60 month | 15k miles | residual 35% | .00175 money factor
2011 BMW 328xi Coupe
24 month | 15k miles | residual 71% | .00175 money factor
36 month | 15k miles | residual 63% | .00175 money factor
48 month | 15k miles | residual 43% | .00175 money factor
60 month | 15k miles | residual 35% | .00175 money factor
2011 BMW 328i Sedan
24 month | 15k miles | residual 71% | .00175 money factor
36 month | 15k miles | residual 61% | .00175 money factor
48 month | 15k miles | residual 42% | .00175 money factor
60 month | 15k miles | residual 34% | .00175 money factor
2011 BMW 328xi Sedan
24 month | 15k miles | residual 71% | .00175 money factor
36 month | 15k miles | residual 62% | .00175 money factor
48 month | 15k miles | residual 40% | .00175 money factor
60 month | 15k miles | residual 32% | .00175 money factor
2011 BMW 328i Wagon
24 month | 15k miles | residual 70% | .00175 money factor
36 month | 15k miles | residual 62% | .00175 money factor
48 month | 15k miles | residual 39% | .00175 money factor
60 month | 15k miles | residual 32% | .00175 money factor
2011 BMW 328xi Wagon
24 month | 15k miles | residual 70% | .00175 money factor
36 month | 15k miles | residual 62% | .00175 money factor
48 month | 15k miles | residual 39% | .00175 money factor
60 month | 15k miles | residual 32% | .00175 money factor
2011 BMW 328i Convertible
24 month | 15k miles | residual 71% | .00175 money factor
36 month | 15k miles | residual 63% | .00175 money factor
48 month | 15k miles | residual 43% | .00175 money factor
60 month | 15k miles | residual 35% | .00175 money factor
2011 BMW 335i Coupe
24 month | 15k miles | residual 68% | .00175 money factor
36 month | 15k miles | residual 60% | .00175 money factor
48 month | 15k miles | residual 41% | .00175 money factor
60 month | 15k miles | residual 34% | .00175 money factor
2011 BMW 335is Coupe
24 month | 15k miles | residual 68% | .00190 money factor
36 month | 15k miles | residual 60% | .00190 money factor
48 month | 15k miles | residual 41% | .00190 money factor
60 month | 15k miles | residual 34% | .00190 money factor
2011 BMW 335xi Coupe
24 month | 15k miles | residual 69% | .00175 money factor
36 month | 15k miles | residual 61% | .00175 money factor
48 month | 15k miles | residual 40% | .00175 money factor
60 month | 15k miles | residual 33% | .00175 money factor
2011 BMW 335i Sedan
24 month | 15k miles | residual 68% | .00175 money factor
36 month | 15k miles | residual 60% | .00175 money factor
48 month | 15k miles | residual 39% | .00175 money factor
60 month | 15k miles | residual 32% | .00175 money factor
2011 BMW 335xi Sedan
24 month | 15k miles | residual 66% | .00175 money factor
36 month | 15k miles | residual 58% | .00175 money factor
48 month | 15k miles | residual 39% | .00175 money factor
60 month | 15k miles | residual 32% | .00175 money factor
2011 BMW 335d Diesel Sedan
24 month | 15k miles | residual 63% | .00175 money factor
36 month | 15k miles | residual 55% | .00175 money factor
48 month | 15k miles | residual 43% | .00175 money factor
60 month | 15k miles | residual 35% | .00175 money factor
2011 BMW 335i Convertible
24 month | 15k miles | residual 68% | .00175 money factor
36 month | 15k miles | residual 60% | .00175 money factor
48 month | 15k miles | residual 41% | .00175 money factor
60 month | 15k miles | residual 34% | .00175 money factor
2011 BMW 335is Convertible
24 month | 15k miles | residual 67% | .00175 money factor
36 month | 15k miles | residual 59% | .00175 money factor
48 month | 15k miles | residual 39% | .00175 money factor
60 month | 15k miles | residual 32% | .00175 money factor
2011 BMW M3 Coupe
24 month | 15k miles | residual 66% | .00175 money factor
36 month | 15k miles | residual 59% | .00175 money factor
48 month | 15k miles | residual 40% | .00175 money factor
60 month | 15k miles | residual 34% | .00175 money factor
2011 BMW M3 Sedan
24 month | 15k miles | residual 67% | .00175 money factor
36 month | 15k miles | residual 60% | .00175 money factor
48 month | 15k miles | residual 40% | .00175 money factor
60 month | 15k miles | residual 33% | .00175 money factor
2011 BMW M3 Convertible
24 month | 15k miles | residual 64% | .00090 money factor
36 month | 15k miles | residual 58% | .00090 money factor
48 month | 15k miles | residual 39% | .00175 money factor
60 month | 15k miles | residual 31% | .00175 money factor
2011 BMW 528i Sedan
24 month | 15k miles | residual 61% | .00175 money factor
36 month | 15k miles | residual 55% | .00175 money factor
48 month | 15k miles | residual 43% | .00175 money factor
60 month | 15k miles | residual 37% | .00175 money factor
2011 BMW 535i Sedan
24 month | 15k miles | residual 62% | .00175 money factor
36 month | 15k miles | residual 56% | .00175 money factor
48 month | 15k miles | residual 40% | .00175 money factor
60 month | 15k miles | residual 34% | .00175 money factor
2011 BMW 535i xDrive Sedan
24 month | 15k miles | residual 62% | .00175 money factor
36 month | 15k miles | residual 56% | .00175 money factor
48 month | 15k miles | residual 40% | .00175 money factor
60 month | 15k miles | residual 34% | .00175 money factor
2011 BMW 550i Sedan
24 month | 15k miles | residual 65% | .00190 money factor
36 month | 15k miles | residual 59% | .00190 money factor
48 month | 15k miles | residual 40% | .00190 money factor
60 month | 15k miles | residual 34% | .00190 money factor
2011 BMW 550i xDrive Sedan
24 month | 15k miles | residual 65% | .00175 money factor
36 month | 15k miles | residual 59% | .00175 money factor
48 month | 15k miles | residual 40% | .00175 money factor
60 month | 15k miles | residual 34% | .00175 money factor
2011 BMW 535i Gran Turismo Wagon
24 month | 15k miles | residual 62% | .00175money factor
36 month | 15k miles | residual 56% | .00175 money factor
48 month | 15k miles | residual 37% | .00175 money factor
60 month | 15k miles | residual 30% | .00175 money factor
2011 BMW 535xi Gran Turismo Wagon
24 month | 15k miles | residual 62% | .00175 money factor
36 month | 15k miles | residual 56% | .00175 money factor
48 month | 15k miles | residual 37% | .00175 money factor
60 month | 15k miles | residual 31% | .00175 money factor
2011 BMW 550i Gran Turismo Wagon
24 month | 15k miles | residual 67% | .00175 money factor
36 month | 15k miles | residual 61% | .00175 money factor
48 month | 15k miles | residual 39% | .00175 money factor
60 month | 15k miles | residual 33% | .00175 money factor
2011 BMW 550xi Gran Turismo Wagon
24 month | 15k miles | residual 67% | .00175 money factor
36 month | 15k miles | residual 61% | .00175 money factor
48 month | 15k miles | residual 37% | .00175 money factor
60 month | 15k miles | residual 31% | .00175 money factor
2011 BMW 740i Sedan
24 month | 15k miles | residual 50% | .00175 money factor
36 month | 15k miles | residual 42% | .00175 money factor
48 month | 15k miles | residual 34% | .00175 money factor
60 month | 15k miles | residual 27% | .00175 money factor
2011 BMW 740Li Sedan
24 month | 15k miles | residual 50% | .00175 money factor
36 month | 15k miles | residual 42% | .00175 money factor
48 month | 15k miles | residual 35% | .00175 money factor
60 month | 15k miles | residual 28% | .00175 money factor
2011 BMW 750i Sedan
24 month | 15k miles | residual 49% | .00175 money factor
36 month | 15k miles | residual 41% | .00175 money factor
48 month | 15k miles | residual 34% | .00175 money factor
60 month | 15k miles | residual 27% | .00175 money factor
2011 BMW 750i xDrive Sedan
24 month | 15k miles | residual 50% | .00175 money factor
36 month | 15k miles | residual 42% | .00175 money factor
48 month | 15k miles | residual 34% | .00175 money factor
60 month | 15k miles | residual 27% | .00175 money factor
2011 BMW 750i ActiveHybrid Sedan
24 month | 15k miles | residual 57% | .00175 money factor
36 month | 15k miles | residual 51% | .00175 money factor
48 month | 15k miles | residual 29% | .00175 money factor
60 month | 15k miles | residual 23% | .00175 money factor
2011 BMW 750Li Sedan
24 month | 15k miles | residual 50% | .00175 money factor
36 month | 15k miles | residual 42% | .00175 money factor
48 month | 15k miles | residual 35% | .00175 money factor
60 month | 15k miles | residual 28% | .00175 money factor
2011 BMW 750Li xDrive Sedan
24 month | 15k miles | residual 51% | .00175 money factor
36 month | 15k miles | residual 43% | .00175 money factor
48 month | 15k miles | residual 35% | .00175 money factor
60 month | 15k miles | residual 28% | .00175 money factor
2011 BMW 750Li ActiveHybrid Sedan
24 month | 15k miles | residual 57% | .00175 money factor
36 month | 15k miles | residual 51% | .00175 money factor
48 month | 15k miles | residual 29% | .00175 money factor
60 month | 15k miles | residual 23% | .00175 money factor
2011 BMW 760Li Sedan
24 month | 15k miles | residual 43% | .00175 money factor
36 month | 15k miles | residual 35% | .00175 money factor
48 month | 15k miles | residual 28% | .00175 money factor
60 month | 15k miles | residual 23% | .00175 money factor
2011 BMW Alpina B7 SWB Sedan
24 month | 15k miles | residual 47% | .00175 money factor
36 month | 15k miles | residual 39% | .00175 money factor
48 month | 15k miles | residual 32% | .00175 money factor
60 month | 15k miles | residual 25% | .00175 money factor
2011 BMW Alpina B7 SWB xDrive Sedan
24 month | 15k miles | residual 46% | .00175 money factor
36 month | 15k miles | residual 38% | .00175 money factor
48 month | 15k miles | residual 31% | .00175 money factor
60 month | 15k miles | residual 24% | .00175 money factor
2011 BMW Alpina B7 LWB Sedan
24 month | 15k miles | residual 47% | .00175money factor
36 month | 15k miles | residual 39% | .00175 money factor
48 month | 15k miles | residual 31% | .00175 money factor
60 month | 15k miles | residual 25% | .00175 money factor
2011 BMW Alpina B7 LWB xDrive Sedan
24 month | 15k miles | residual 46% | .00175 money factor
36 month | 15k miles | residual 38% | .00175 money factor
48 month | 15k miles | residual 31% | .00175 money factor
60 month | 15k miles | residual 24% | .00175 money factor
2011 BMW X3 xDrive28i SUV
24 month | 15k miles | residual 63% | .00190 money factor
36 month | 15k miles | residual 56% | .00190 money factor
48 month | 15k miles | residual 44% | .00190 money factor
60 month | 15k miles | residual 37% | .00190 money factor
2011 BMW X3 xDrive35i SUV
24 month | 15k miles | residual 63% | .00175 money factor
36 month | 15k miles | residual 56% | .00175 money factor
48 month | 15k miles | residual 43% | .00175 money factor
60 month | 15k miles | residual 36% | .00175 money factor
2011 BMW X5 xDrive35i SUV
24 month | 15k miles | residual 58% | .00175 money factor
36 month | 15k miles | residual 51% | .00175 money factor
48 month | 15k miles | residual 41% | .00175 money factor
60 month | 15k miles | residual 33% | .00175 money factor
2011 BMW X5 xDrive35i Premium SUV
24 month | 15k miles | residual 61% | .00140 money factor
36 month | 15k miles | residual 55% | .00140 money factor
48 month | 15k miles | residual 40% | .00175 money factor
60 month | 15k miles | residual 33% | .00175 money factor
2011 BMW X5 xDrive35i Sport Activity SUV
24 month | 15k miles | residual 62% | .00155 money factor
36 month | 15k miles | residual 56% | .00155 money factor
48 month | 15k miles | residual 41% | .00175 money factor
60 month | 15k miles | residual 35% | .00175 money factor
2011 BMW X5 xDrive35d Diesel SUV
24 month | 15k miles | residual 61% | .00175 money factor
36 month | 15k miles | residual 53% | .00175 money factor
48 month | 15k miles | residual 44% | .00175 money factor
60 month | 15k miles | residual 36% | .00175 money factor
2011 BMW X5 xDrive50i SUV
24 month | 15k miles | residual 64% | .00175 money factor
36 month | 15k miles | residual 58% | .00175 money factor
48 month | 15k miles | residual 35% | .00175 money factor
60 month | 15k miles | residual 28% | .00175 money factor
2011 BMW X5 M SUV
24 month | 15k miles | residual 57% | .00175 money factor
36 month | 15k miles | residual 51% | .00175 money factor
48 month | 15k miles | residual 36% | .00175 money factor
60 month | 15k miles | residual 29% | .00175 money factor
2011 BMW X6 xDrive35i Crossover
24 month | 15k miles | residual 63% | .00175 money factor
36 month | 15k miles | residual 57% | .00175 money factor
48 month | 15k miles | residual 38% | .00175 money factor
60 month | 15k miles | residual 32% | .00175 money factor
2011 BMW X6 xDrive50i Crossover
24 month | 15k miles | residual 62% | .00155 money factor
36 month | 15k miles | residual 56% | .00155 money factor
48 month | 15k miles | residual 36% | .00175 money factor
60 month | 15k miles | residual 30% | .00175 money factor
2011 BMW X6 ActiveHybrid Crossover
24 month | 15k miles | residual 63% | .00060 money factor
36 month | 15k miles | residual 57% | .00060 money factor
48 month | 15k miles | residual 31% | .00175 money factor
60 month | 15k miles | residual 25% | .00175 money factor
2011 BMW X6 M Crossover
24 month | 15k miles | residual 53% | .00175 money factor
36 month | 15k miles | residual 47% | .00175 money factor
48 month | 15k miles | residual 36% | .00175 money factor
60 month | 15k miles | residual 29% | .00175 money factor
2011 BMW Z4 sDrive30i Convertible
24 month | 15k miles | residual 77% | .00160 money factor
36 month | 15k miles | residual 66% | .00160 money factor
48 month | 15k miles | residual 35% | .00175 money factor
60 month | 15k miles | residual 27% | .00175 money factor
2011 BMW Z4 sDrive35i Convertible
24 month | 15k miles | residual 77% | .00175 money factor
36 month | 15k miles | residual 66% | .00175 money factor
48 month | 15k miles | residual 33% | .00175 money factor
60 month | 15k miles | residual 25% | .00175 money factor
2011 BMW Z4 sDrive35is Convertible
24 month | 15k miles | residual 79% | .00175 money factor
36 month | 15k miles | residual 68% | .00175 money factor
48 month | 15k miles | residual 31% | .00175 money factor
60 month | 15k miles | residual 24% | .00175 money factor