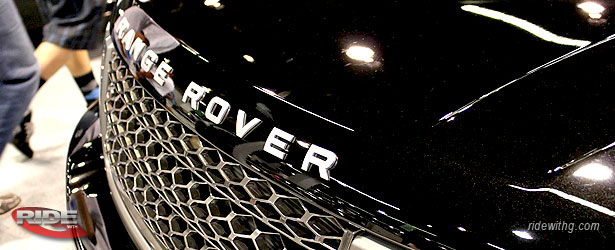 It's been a while since I posted anything Land Rover related, and for good reason. Their lease rates used to stink! Well, do still do, but not to the extent they used to. Chase is currently providing the financing for Land Rovers and the numbers look half decent. Unfortunately, the discounts leave a lot to be desired (I'm seeing 5% off MSRP on the RR HSE on TrueCar). That's tough to work with due to the high price tag of these vehicles. There is also some cash on select LR models which can be used on a lease as long as you finance through Chase, but I don't see how that helps much.
The current offer on the LR4 is $699 a month (plus tax) with $2995 due at signing (excludes fees and taxes). Based on a $54,250 MSRP, leased through Chase. Expect to pay to pay a lot more than this if my estimates are $699 per month (plus tax) with inception fees due at signing, based on a $48,500 MSRP.
Those who shop for Land Rovers really love this vehicle and won't settle for anything else. Those who are looking for a deal, typically look elsewhere. I have never driven one, so I don't understand the allure. But for this type of lease payment, I'd rather drive something else.


Here is a sample calculation based on TrueCar's Southern California sale price and do not include local taxes. Please note that your dealer calculations may vary due to local fees/taxes.
New Customers
2011 LAND ROVER LR4 HSE
MSRP – $48,500
Sale Price – $46,912
Monthly – $699+ tax
RWG Rating – 75.2
For Dealer Quotes, Click Here.



2011 LAND ROVER LR4 HSE
36 month | 15k miles | residual 51% | .00116 base money factor
2011 LAND ROVER RANGE ROVER HSE
36 month | 15k miles | residual 50% | .00158 base money factor
2011 LAND ROVER RANGE ROVER SUPERCHARGED
36 month | 15k miles | residual 47% | .00192 base money factor
2011 LAND ROVER RANGE ROVER SPORT HSE
36 month | 15k miles | residual 57% | .00170 base money factor
2011 LAND ROVER RANGE ROVER SPORT SUPERCHARGED
36 month | 15k miles | residual 50% | .00171 base money factor