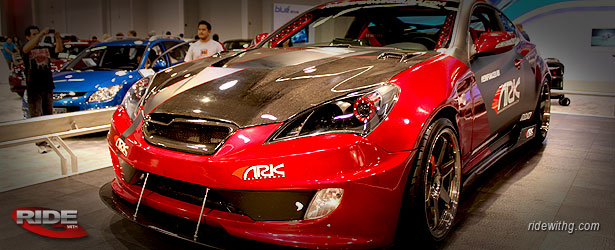 Strangely enough, HMF re-adjusted the residual values for almost all of their cars. They also adjusted the money factor too. Some when up, while others came down. It's a mixed bag if you ask me. The downside is that some cash incentives are no longer available, so I'm not sure I like the "improved" residuals and money factors on some models.
If you are leasing a Sonata, please note the $1500 cash is no longer available. Only the $500 loyalty cash is there now. That's actually not that great because the $1500 that was originally there was fantastic. Now, please take my sample calculations below with a grain of salt. The sale price is based on March sale prices, so I would definitely try to knock off another grand or so to bring the payments closer to last month's level.
I am being old that the $1500 lease cash is still around. I don't see it on Edmunds.com, but it may very well be there. I recommend asking for it and see if you can get it. For all intents and purposes, I won't be adjusting my calculation below. However, I do recommend taking that extra cash into consideration when crunching your own numbers. Specially if the dealer is willing to honor it.


Here is a sample calculation based on TrueCar's Southern California sale price and do not include local taxes. Please note that your dealer calculations may vary due to local fees/taxes.
2012 Hyundai Sonata SE 2.0T
MSRP – $25,520
Sale Price – $23,680 ($500 loyalty cash applied)
Monthly – $303+ tax
RWG Rating – 85.5


2012 HYUNDAI ELANTRA GLS AT
36 Month – Residual 61% of MSRP – .00207 Base Rate
2012 HYUNDAI ACCENT SEDAN GLS AT
36 Month – Residual 55% of MSRP – .00127 Base Rate
2012 HYUNDAI GENESIS 3.8L V6
36 Month – Residual 54% of MSRP – .00154 Base Rate
2012 HYUNDAI GENESIS COUPE 2.0T AT
36 Month – Residual 57% of MSRP – .00203 Base Rate
2012 HYUNDAI SANTA FE AWD GLS
36 Month – Residual 51% of MSRP – .00177 Base Rate
2012 HYUNDAI SONATA GLS AT
36 Month – Residual 56% of MSRP – .00130 Base Rate
2012 HYUNDAI SONATA SE 2.0T
36 Month – Residual 57% of MSRP – .00130 Base Rate
2012 HYUNDAI SONATA LIMITED 2.0T
36 Month – Residual 54% of MSRP – .00186 Base Rate
2012 HYUNDAI TUCSON AWD GLS
36 Month – Residual 55% of MSRP – .00202 Base Rate
2012 HYUNDAI VELOSTER COUPE AT
36 Month – Residual 55% of MSRP – .00111 Base Rate