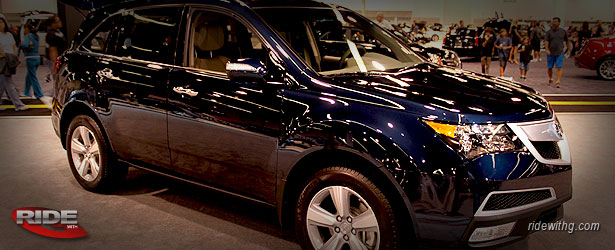 ILX Premium lease numbers are out and it boasts a nice 60% residual. TrueCar market data indicates that most ILXs are selling for about MSRP…some slightly over. Not too surprised there. Either way, I'd wait it out a bit until prices drop a notch. The TSX and the TL should still lease fairly well this month so not all is lost. Remember that new model usually come at a premium so if you want to have the newest and shiniest toy in your block, expect to pay for it.
Below I have a sample calculation on the TL. The assumption is that you are getting the car at around dealer cost. There is $2000 in dealer cash and you may also qualify for either the $1000 conquest or loyalty cash. They look like they can be combined so I recommend tapping into that. If you can swing this, you could end up with a pretty nice ride for a reasonable payment.


Here is a sample calculation based on TrueCar's Southern California sale price and do not include local taxes. Please note that your dealer calculations may vary due to local fees/taxes.
2012 ACURA TL BASE
MSRP – $36,600
Sale Price – $32,000 
Monthly – $380+ tax
RWG Rating – 94.1


2012 Acura MDX
36 Month – Residual 54% of MSRP – .00090 Base Rate
2012 Acura MDX TECH
36 Month – Residual 52% of MSRP – .00090 Base Rate
2012 ACURA TSX 4DR SEDAN AT BASE
36 Month – Residual 56% of MSRP – .00046 Base Rate
2012 ACURA TSX 4DR SEDAN AT SPECIAL EDITION
36 Month – Residual 56% of MSRP – .00046 Base Rate
2012 ACURA ZDX BASE
36 Month – Residual 51% of MSRP – .00016 Base Rate
2012 ACURA TL BASE
36 Month – Residual 55% of MSRP – .00096 Base Rate
2012 ACURA TL SH-AWD BASE
36 Month – Residual 53% of MSRP – .00096 Base Rate
2013 ACURA RDX AWD BASE
36 Month – Residual 59% of MSRP – .00165 Base Rate
2013 Acura RDX AWD TECH
36 Month – Residual 56% of MSRP – .00165 Base Rate
2013 Acura ILX 2.0L PREMIUM
36 Month – Residual 60% of MSRP – .00165 Base Rate