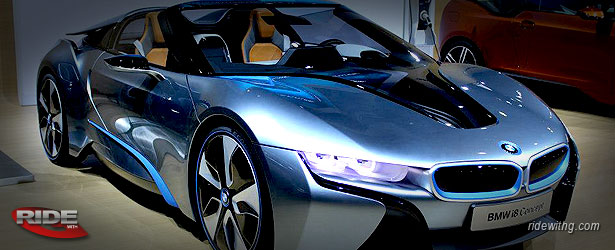 UPDATE: Added missing models.
Hi all! Thank you very much for your patience last month. As you know, we had a major crisis out east, so I couldn't get my hands on November numbers for many brands. Things should be getting back to normal now. Please note, this is the end of the year so most brands will be aggressive with their sales in order to close out the year strong. There is at least $1000 in rebates on all BMWs, that includes the Ms, so do your research well in advance because it could save you thousands!
PS- I am aware this is hardly the complete list of model. If you do not see the numbers you are looking for you can either wait to see if I update this post, or you can contact your local dealer for their numbers. I do my best to update the numbers as I get them so please refrain from flooding the comment boxes with requests. Thank you!
Support my site by getting your "no obligation" quotes from:
TrueCar
CarsDirect.com


2013 BMW 128i Coupe
36 Month – Residual 56% of MSRP – .00125 Base Rate
2013 BMW 128i Convertible
36 Month – Residual 57% of MSRP – .00125 Base Rate
2013 BMW 135i Coupe
36 Month – Residual 57% of MSRP – .00125 Base Rate
2013 BMW 135i Convertible
36 Month – Residual 57% of MSRP – .00125 Base Rate
2013 BMW 328i Coupe
36 Month – Residual 61% of MSRP – .00125 Base Rate
2013 BMW 328xi Coupe
36 Month – Residual 61% of MSRP – .00125 Base Rate
2013 BMW 328i Convertible
36 Month – Residual 61% of MSRP – .00125 Base Rate
2013 BMW 335i Coupe
36 Month – Residual 60% of MSRP – .00125 Base Rate
2013 BMW 335is Coupe
36 Month – Residual 61% of MSRP – .00125 Base Rate
2013 BMW 335xi Coupe
36 Month – Residual 61% of MSRP – .00125 Base Rate
2013 BMW 335i Convertible
36 Month – Residual 61% of MSRP – .00125 Base Rate
2013 BMW 335is Convertible
36 Month – Residual 61% of MSRP – .00125 Base Rate
2013 BMW 328i Sedan
36 Month – Residual 58% of MSRP – .00130 Base Rate
2013 BMW 328i Sedan xDrive
36 Month – Residual 58% of MSRP – .00130 Base Rate
2013 BMW 335i Sedan
36 Month – Residual 58% of MSRP – .00130 Base Rate
2013 BMW 335i Sedan xDrive
36 Month – Residual 58% of MSRP – .00130 Base Rate
2013 BMW M3 Coupe
36 Month – Residual 59% of MSRP – .00125 Base Rate
2013 BMW M3 Convertible
36 Month – Residual 58% of MSRP – .00125 Base Rate
2013 BMW 528i Sedan
36 Month – Residual 55% of MSRP – .00130 Base Rate
2013 BMW 528i xDrive Sedan
36 Month – Residual 56% of MSRP – .00130 Base Rate
2012 BMW 535i Sedan
36 Month – Residual 57% of MSRP – .00125 Base Rate
2013 BMW 535i xDrive Sedan
36 Month – Residual 58% of MSRP – .00125 Base Rate
2013 BMW 550i Sedan
36 Month – Residual 55% of MSRP – .00125 Base Rate
2013 BMW 550i xDrive Sedan
36 Month – Residual 55% of MSRP – .00125 Base Rate
2013 BMW 550i GT xDrive Sedan
36 Month – Residual 56% of MSRP – .00125 Base Rate
2013 BMW 650i Coupe
36 Month – Residual 53% of MSRP – .00125 Base Rate
2013 BMW 650i Convertible
36 Month – Residual 53% of MSRP – .00125 Base Rate
2013 BMW 740i Sedan
36 Month – Residual 50% of MSRP – .00125 Base Rate
2013 BMW 740Li Sedan
36 Month – Residual 51% of MSRP – .00125 Base Rate
2013 BMW 750i Sedan
36 Month – Residual 53% of MSRP – .00125 Base Rate
2013 BMW 750i xDrive Sedan
36 Month – Residual 53% of MSRP – .00125 Base Rate
2013 BMW 750li Sedan
36 Month – Residual 53% of MSRP – .00125 Base Rate
2013 BMW 750li xDrive Sedan
36 Month – Residual 53% of MSRP – .00125 Base Rate
2013 BMW Z4 sDrive28i
36 Month – Residual 60% of MSRP – .00125 Base Rate
2013 BMW Z4 sDrive35i
36 Month – Residual 60% of MSRP – .00125 Base Rate
2013 BMW Z4 sDrive35is
36 Month – Residual 60% of MSRP – .00125 Base Rate
2013 BMW X1 xDrive28i SUV
36 Month – Residual 57% of MSRP – .00125 Base Rate
2013 BMW X3 xDrive28i SUV
36 Month – Residual 56% of MSRP – .00125 Base Rate
2013 BMW X3 xDrive35i SUV
36 Month – Residual 57% of MSRP – .00135 Base Rate
2013 BMW X5 xDrive35i Premium SUV
36 Month – Residual 54% of MSRP – .00135 Base Rate
2012 BMW X5 xDrive35d Diesel SUV
36 Month – Residual 51% of MSRP – .00125 Base Rate
2013 BMW X5 xDrive35i Sport Activity SUV
36 Month – Residual 54% of MSRP – .00125 Base Rate
2013 BMW X5 xDrive50i SUV
36 Month – Residual 56% of MSRP – .00125 Base Rate
2013 BMW X5 M SUV
36 Month – Residual 52% of MSRP – .00125 Base Rate
2013 BMW X6 xDrive35i Crossover
36 Month – Residual 56% of MSRP – .00125 Base Rate
2013 BMW X6 xDrive50i Crossover
36 Month – Residual 57% of MSRP – .00125 Base Rate
2013 BMW X6 M Crossover
36 Month – Residual 51% of MSRP – .00125 Base Rate
2013 BMW 640i Gran Coupe
36 Month – Residual 54% of MSRP – .00125 Base Rate
2013 BMW 650i xDrive Gran Coupe
36 Month – Residual 54% of MSRP – .00125 Base Rate