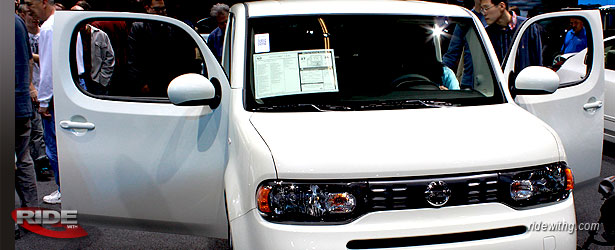 Surprisingly, Nissan leases are looking much better than I expected. There is the usual drop in residual value which is expected about every other month, but the MF has dropped enough to compensate for the lost in value. Factor in the relatively good sale prices and you get "better-than-expected" leases for the month of May.


Here is a sample calculation based on TrueCar's Southern California sale price and do not include local taxes. Please note that your dealer calculations may vary due to local fees/taxes.
2011 NISSAN ALTIMA SEDAN S CVT
MSRP – $23,190
Sale Price – $20,588 ($1250 rebate not applied)
Monthly – $216+ tax
RWG Rating – 101.7
For Dealer Quotes, Click Here.



2011 NISSAN MAXIMA S
36 month | 15k miles | residual 59% | .00136 base money factor
2011 NISSAN ALTIMA SEDAN S CVT
36 month | 15k miles | residual 57% | .00034 base money factor
2011 NISSAN ALTIMA COUPE S CVT
36 month | 15k miles | residual 54% | .00078 base money factor
2011 NISSAN CUBE 5DR WAGON S CVT
36 month | 15k miles | residual 52% | .00230 base money factor
2011 NISSAN JUKE 2WD S AT
36 month | 15k miles | residual 50% | .00230 base money factor
2011 NISSAN LEAF 4DR HATCHBACK SV
36 month | 15k miles | residual 45% | .00204 base money factor
2011 NISSAN MURANO AWD S
36 month | 15k miles | residual 55% | .00161 base money factor
2011 NISSAN ROGUE AWD S
36 month | 15k miles | residual 58% | .00194 base money factor
2011 NISSAN SENTRA 2.0SR CVT
36 month | 15k miles | residual 59% | .00103 base money factor
2011 NISSAN VERSA 5DR HB S AT
36 month | 15k miles | residual 54% | .00075 base money factor