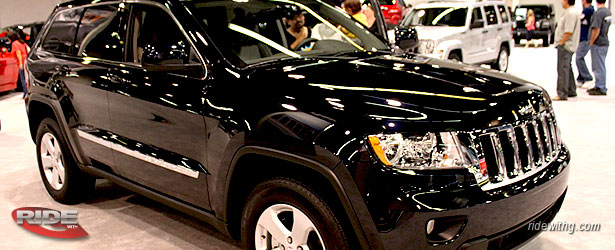 The Grand Cherokee 4WD Laredo looks like a great truck to lease right now. Just look at the low MF and the decent residual value. The Wrangler looks pretty darn good too. Overall, US Bank is doing a great job making these rides lease-friendly. See below for some calculations on the JGC Laredo and the Wranger.
If you haven't leased with US Bank before, rest assured that they are like any other bank. Bank fees and disposition fees are standard. Turn-in inspection is also done by a 3rd party. I leased a Mazda3 back in 2004 for about 4 years. I didn't turn it in or get it inspected, instead, I sold it as a trade-in to get my G37 back in 2008. They were very realistic with the residual value, so when I traded in the car, I almost broke even. The only reason I didn't was because I had gotten into a pretty bad accident on the Mazda3 it's value was diminished severely.


Here is a sample calculation based on TrueCar's Southern California sale price and do not include local taxes. Please note that your dealer calculations may vary due to local fees/taxes.
2011 Jeep Grand Cherokee Laredo 4WD
MSRP – $33,265
Sale Price – $30,526
Monthly – $394+ tax
RWG Rating – 85.7
2011 Jeep Wrangler 4WD 2dr Conv Sport
MSRP – $27,700
Sale Price – $25,452
Monthly – $293+ tax
RWG Rating -92.7
For Dealer Quotes, CLICK HERE.


2011 Jeep Grand Cherokee 4WD 4dr Laredo (US Bank)
36-month | 15k miles | residual 50% | .00018 base money factor
2011 Jeep Grand Cherokee 4WD 4dr Overland (US Bank)
36-month | 15k miles | residual 45% | .00059 base money factor
2011 Jeep Wrangler 4WD 2dr Conv Sport (US Bank)
36-month | 15k miles | residual 54% | .00005 base money factor
2011 Jeep Patriot 4WD 4dr Sport (US Bank)
36-month | 15k miles | residual 44% | .00035 base money factor
2011 Jeep Compass 4WD 4dr Base (US Bank)
36-month | 15k miles | residual 44% | .00014 base money factor