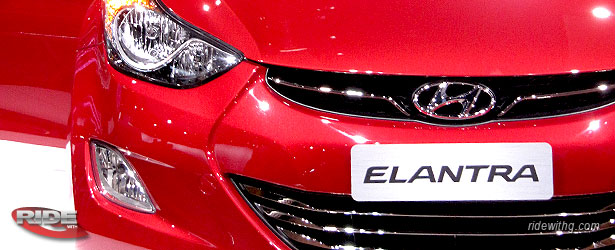 As the 2012 models start rolling out, I am thinking the 2011 are probably better deals. Just look at the 2012 residuals and money factors! Not very good. The Genesis is looking rather expensive. The 2012 Sonatas don't look that great either (disappointing). The Elantra is okay, but not a lot of discounts to be had. It can be leased, but just barely (see below for sample calculation). It's starting to look like the recent company success got to their heads and they are trying to capitalize on it. Can't blame them, but I think the deals were better earlier in the year.


Here is a sample calculation based on TrueCar's Southern California sale price and do not include local taxes. Please note that your dealer calculations may vary due to local fees/taxes.
2012 Elantra GLS AT
MSRP – $18,205
Sale Price – $17,909
Monthly – $213+ tax
RWG Rating – 86.4
2012 Sonata Limited
MSRP – $29,545
Sale Price – $27,358
Monthly – $369+ tax
RWG Rating – 82.8
For Dealer Quotes, Click Here.


This month's lease rates have been brought to you by Number1Leasing.
Tel: 866-254-9930
info(at)number1leasing.com


2012 Sonata GLS
36-month | 15k miles | residual 58% | .00083 base money factor
2012 Sonata Limited
36-month | 15k miles | residual 54% | .00120 base money factor
2012 Elantra GLS
36-month | 15k miles | residual 65% | .00150 base money factor
2012 Elantra Limited
36-month | 15k miles | residual 63% | .00150 base money factor
2012 Genesis V6 Sedan
36-month | 15k miles | residual 60% | .00199 base money factor
2012 Genesis Coupe 2.0T
36-month | 15k miles | residual 60% | .00227 base money factor
2011 Genesis Coupe 2.0T
36-month | 15k miles | residual 54% | .00095 base money factor