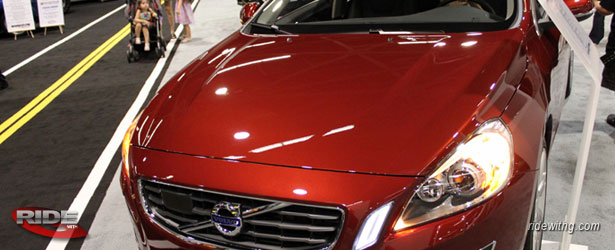 Volvo August lease rates remain the same. Incentives also remain the same through the end of the month. Please see below for details.
S80 3.2s now have $2,000 dealer cash up from $1000. S80 T-6s have $1000 dealer cash and all C30s have $500 dealer cash.
The S80 and the C70 should still be very good leases this month. If either of them are in your shopping list, please visit your local Volvo.
Lease rate was made available by the good folks at North Point Volvo. If you are in or near the Alpharetta, GA area and looking for a Volvo, please give them a call.


Here is a sample calculation based on TrueCar's Southern California sale price and do not include local taxes. Please note that your dealer calculations may vary due to local fees/taxes.
2011 C70 T-5
MSRP – $40,825
Sale Price – $37,378
Monthly – $449+ tax
RWG Rating – 90.3
For Dealer Quotes, CLICK HERE.


2011 C30 T-5
36-month | 15k miles | residual 51% | .00096 base money factor
48-month | 15k miles | residual 42% | .00168 base money factor
2011 C30 T-5 R-Design
36-month | 15k miles | residual 51% | .00096 base money factor
48-month | 15k miles | residual 42% | .00168 base money factor
2011 C70 T-5
36-month | 15k miles | residual 52% | .00001 base money factor
48-month | 15k miles | residual 43% | .00095 base money factor
2012 S60 T-5
36-month | 15k miles | residual 60% | .00183 base money factor
48-month | 15k miles | residual 48% | .00198 base money factor
2012 S60 T-6
36-month | 15k miles | residual 57% | .00157 base money factor
48-month | 15k miles | residual 45% | .00198 base money factor
2012 S60 T-6 R-design
36-month | 15k miles | residual 55% | .00157 base money factor
48-month | 15k miles | residual 42% | .00198 base money factor
2011 S80 3.2
36-month | 15k miles | residual 46% | .00001 base money factor
48-month | 15k miles | residual 38% | .00061 base money factor
2011 S80 T-6
36-month | 15k miles | residual 49% | .00001 base money factor
48-month | 15k miles | residual 40% | .00082 base money factor
2011 XC-60 T-6 R-design
36-month | 15k miles | residual 46% | .00110 base money factor
48-month | 15k miles | residual 38% | .00145 base money factor
2011 XC-60 T-6
36-month | 15k miles | residual 47% | .00110 base money factor
48-month | 15k miles | residual 39% | .00145 base money factor
2011 XC-60 3.2 AWD R-design
36-month | 15k miles | residual 44% | .00110 base money factor
48-month | 15k miles | residual 36% | .00145 base money factor
2011 XC-60 3.2 FWD R-Design
36-month | 15k miles | residual 43% | .00110 base money factor
48-month | 15k miles | residual 35% | .00145 base money factor
2011 XC-60 3.2 AWD
36-month | 15k miles | residual 46% | .00110 base money factor
48-month | 15k miles | residual 38% | .00145 base money factor
2011 XC-60 3.2 FWD
36-month | 15k miles | residual 45% | .00110 base money factor
48-month | 15k miles | residual 37% | .00145 base money factor
2011 XC-70 3.2 AWD
36-month | 15k miles | residual 47% | .00077 base money factor
48-month | 15k miles | residual 39% | .00139 base money factor
2011 XC-70 3.2 FWD
36-month | 15k miles | residual 47% | .00077 base money factor
48-month | 15k miles | residual 38% | .00139 base money factor
2011 XC-70 T-6
36-month | 15k miles | residual 49% | .000127 base money factor
48-month | 15k miles | residual 40% | .00175 base money factor
2011 XC-90 3.2 AWD
36-month | 15k miles | residual 49% | .00155 base money factor
48-month | 15k miles | residual 41% | .00198 base money factor
2011 XC-90 3.2 FWD
36-month | 15k miles | residual 48% | .00155 base money factor
48-month | 15k miles | residual 39% | .00198 base money factor
2011 XC-90 3.2 AWD R-Design
36-month | 15k miles | residual 49% | .00155 base money factor
48-month | 15k miles | residual 40% | .00198 base money factor
2011 XC-90 3.2 FWD R-Design
36-month | 15k miles | residual 48% | .00155 base money factor
48-month | 15k miles | residual 39% | .00198 base money factor
2011 XC-90 V8
36-month | 15k miles | residual 48% | .00199 base money factor
48-month | 15k miles | residual 39% | .00198 base money factor