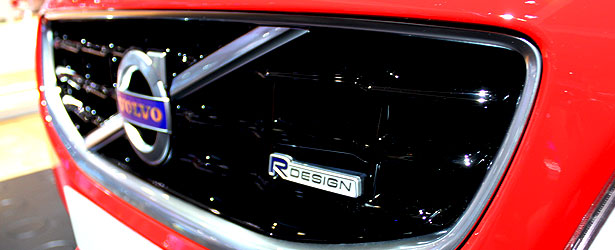 Same thing. Different month. All good. Prices aren't too bad either. TrueCar indicates about a 8% discount on the S60 T5 here in SoCal. Not bad, specially if you are an existing Volvo customer because there's an additional $1000 in loyalty cash waiting for you. Check out the estimate below to get an idea of what to expect. I have estimated payments with and without loyalty. That extra $1000 really helps keep the deal attractive. I guess it does pay to be loyal to a particular brand.
Lease rates was made available by the good folks at North Point Volvo. If you are in or near the Alpharetta, GA area and looking for a Volvo, please give them a call.


Here is a sample calculation based on TrueCar's Southern California sale price and do not include local taxes. Please note that your dealer calculations may vary due to local fees/taxes.
2012 S60 T-5
MSRP – $33825
Sale Price – $30192 ($1000 loyalty applied)
Monthly – $350+ tax
RWG Rating – 94.4
2012 S60 T-5
MSRP – $33825
Sale Price – $31192 (no loyalty cash)
Monthly – $380+ tax
RWG Rating – 89.2
You can support my website by getting FREE Dealer quotes via Yahoo Autos or by visiting North Point Volvo in you are in the Alpharetta, GA area.


2012 C30 T-5
36-month | 15k miles | residual 59% | .00178 base money factor
48-month | 15k miles | residual 47% | .00176 base money factor
2012 C30 T-5 Premier Plus
36-month | 15k miles | residual 57% | .00178 base money factor
48-month | 15k miles | residual 46% | .00176 base money factor
2012 C30 T-5 Platinum
36-month | 15k miles | residual 55% | .00178 base money factor
48-month | 15k miles | residual 44% | .00176 base money factor
2012 C30 T-5 R-Design
36-month | 15k miles | residual 57% | .00178 base money factor
48-month | 15k miles | residual 46% | .00176 base money factor
2012 C30 T-5 R-Design Premier Plus
36-month | 15k miles | residual 56% | .00178 base money factor
48-month | 15k miles | residual 45% | .00176 base money factor
2012 C30 T-5 R-Design Platinum
36-month | 15k miles | residual 56% | .00178 base money factor
48-month | 15k miles | residual 45% | .00176 base money factor
2012 C70 T-5
36-month | 15k miles | residual 55% | .00082 base money factor
48-month | 15k miles | residual 46% | .00113 base money factor
2012 C70 T-5 Premier Plus
36-month | 15k miles | residual 55% | .00082 base money factor
48-month | 15k miles | residual 46% | .00113 base money factor
2012 C70 T-5 Platinum
36-month | 15k miles | residual 53% | .00082 base money factor
48-month | 15k miles | residual 44% | .00113 base money factor
2012 S60 T-5
36-month | 15k miles | residual 59% | .00134 base money factor
48-month | 15k miles | residual 47% | .00151 base money factor
2012 S60 T-6
36-month | 15k miles | residual 55% | .00122 base money factor
48-month | 15k miles | residual 44% | .00151 base money factor
2012 S60 T-6 R-design
36-month | 15k miles | residual 53% | .00122 base money factor
48-month | 15k miles | residual 42% | .00151 base money factor
2012 S80 3.2
36-month | 15k miles | residual 51% | .00046 base money factor
48-month | 15k miles | residual 44% | .00085 base money factor
2012 S80 3.2 Premier Plus
36-month | 15k miles | residual 51% | .00046 base money factor
48-month | 15k miles | residual 43% | .00085 base money factor
2012 S80 3.2 Platinum
36-month | 15k miles | residual 50% | .00046 base money factor
48-month | 15k miles | residual 43% | .00085 base money factor
2012 S80 T-6 Premier Plus
36-month | 15k miles | residual 53% | .00083 base money factor
48-month | 15k miles | residual 46% | .00129 base money factor
2012 S80 T-6 Platinum
36-month | 15k miles | residual 52% | .00083 base money factor
48-month | 15k miles | residual 45% | .00129 base money factor
2012 XC-60 T-6 R-design
36-month | 15k miles | residual 51% | .00178 base money factor
48-month | 15k miles | residual 40% | .00176 base money factor
2012 XC-60 T-6 R-design Premier Plus
36-month | 15k miles | residual 50% | .00178 base money factor
48-month | 15k miles | residual 39% | .00176 base money factor
2012 XC-60 T-6 R-design Platinum
36-month | 15k miles | residual 49% | .00178 base money factor
48-month | 15k miles | residual 38% | .00176 base money factor
2012 XC-60 T-6
36-month | 15k miles | residual 54% | .00178 base money factor
48-month | 15k miles | residual 42% | .00176 base money factor
2012 XC-60 T-6 Premier Plus
36-month | 15k miles | residual 53% | .00178 base money factor
48-month | 15k miles | residual 42% | .00176 base money factor
2012 XC-60 T-6 Platinum
36-month | 15k miles | residual 51% | .00178 base money factor
48-month | 15k miles | residual 41% | .00176 base money factor
2012 XC-60 3.2 AWD
36-month | 15k miles | residual 54% | .00178 base money factor
48-month | 15k miles | residual 42% | .00176 base money factor
2012 XC-60 3.2 AWD Premier
36-month | 15k miles | residual 53% | .00178 base money factor
48-month | 15k miles | residual 42% | .00176 base money factor
2012 XC-60 3.2 AWD Premier Plus
36-month | 15k miles | residual 52% | .00178 base money factor
48-month | 15k miles | residual 41% | .00176 base money factor
2012 XC-60 3.2 AWD Platinum
36-month | 15k miles | residual 50% | .00178 base money factor
48-month | 15k miles | residual 40% | .00176 base money factor
2012 XC-60 3.2 FWD
36-month | 15k miles | residual 52% | .00178 base money factor
48-month | 15k miles | residual 41% | .00176 base money factor
2012 XC-60 3.2 FWD Premier
36-month | 15k miles | residual 51% | .00178 base money factor
48-month | 15k miles | residual 40% | .00176 base money factor
2012 XC-60 3.2 FWD Premier Plus
36-month | 15k miles | residual 50% | .00178 base money factor
48-month | 15k miles | residual 39% | .00176 base money factor
2012 XC-60 3.2 FWD Platinum
36-month | 15k miles | residual 49% | .00178 base money factor
48-month | 15k miles | residual 38% | .00176 base money factor
2012 XC-70 3.2 AWD
36-month | 15k miles | residual 58% | .00178 base money factor
48-month | 15k miles | residual 47% | .00176 base money factor
2012 XC-70 3.2 AWD Premier
36-month | 15k miles | residual 57% | .00178 base money factor
48-month | 15k miles | residual 46% | .00176 base money factor
2012 XC-70 3.2 AWD Premier Plus
36-month | 15k miles | residual 56% | .00178 base money factor
48-month | 15k miles | residual 45% | .00176 base money factor
2012 XC-70 3.2 AWD Platinum
36-month | 15k miles | residual 55% | .00178 base money factor
48-month | 15k miles | residual 44% | .00176 base money factor
2012 XC-70 3.2 FWD
36-month | 15k miles | residual 57% | .00178 base money factor
48-month | 15k miles | residual 46% | .00176 base money factor
2012 XC-70 3.2 FWD Premier
36-month | 15k miles | residual 56% | .00178 base money factor
48-month | 15k miles | residual 46% | .00176 base money factor
2012 XC-70 3.2 FWD Premier Plus
36-month | 15k miles | residual 55% | .00178 base money factor
48-month | 15k miles | residual 44% | .00176 base money factor
2012 XC-70 3.2 FWD Platinum
36-month | 15k miles | residual 53% | .00178 base money factor
48-month | 15k miles | residual 43% | .00176 base money factor
2012 XC-70 T-6
36-month | 15k miles | residual 58% | .00178 base money factor
48-month | 15k miles | residual 47% | .00176 base money factor
2012 XC-70 T-6 Premier Plus
36-month | 15k miles | residual 57% | .00178 base money factor
48-month | 15k miles | residual 46% | .00176 base money factor
2012 XC-70 T-6 Platinum
36-month | 15k miles | residual 56% | .00178 base money factor
48-month | 15k miles | residual 45% | .00176 base money factor
2012 XC-90 3.2 AWD
36-month | 15k miles | residual 56% | .00178 base money factor
48-month | 15k miles | residual 44% | .00176 base money factor
2012 XC-90 3.2 AWD Premier Plus
36-month | 15k miles | residual 55% | .00178 base money factor
48-month | 15k miles | residual 44% | .00176 base money factor
2012 XC-90 3.2 AWD Platinum
36-month | 15k miles | residual 53% | .00178 base money factor
48-month | 15k miles | residual 43% | .00176 base money factor
2012 XC-90 3.2 FWD
36-month | 15k miles | residual 54% | .00178 base money factor
48-month | 15k miles | residual 43% | .00176 base money factor
2012 XC-90 3.2 FWD Premier Plus
36-month | 15k miles | residual 53% | .00178base money factor
48-month | 15k miles | residual 43% | .00176 base money factor
2012 XC-90 3.2 FWD Platinum
36-month | 15k miles | residual 51% | .00178 base money factor
48-month | 15k miles | residual 42% | .00176 base money factor
2012 XC-90 3.2 AWD R-Design
36-month | 15k miles | residual 54% | .00178 base money factor
48-month | 15k miles | residual 43% | .00176 base money factor
2012 XC-90 3.2 AWD R-Design Premier Plus
36-month | 15k miles | residual 53% | .00178 base money factor
48-month | 15k miles | residual 43% | .00176 base money factor
2012 XC-90 3.2 AWD R-Design Platinum
36-month | 15k miles | residual 51% | .00178 base money factor
48-month | 15k miles | residual 42% | .00176 base money factor
2012 XC-90 3.2 FWD R-Design
36-month | 15k miles | residual 53% | .00178 base money factor
48-month | 15k miles | residual 42% | .00176 base money factor
2012 XC-90 3.2 FWD R-Design Premium Plus
36-month | 15k miles | residual 52% | .00178 base money factor
48-month | 15k miles | residual 42% | .00176 base money factor
2012 XC-90 3.2 FWD R-Design Platinum
36-month | 15k miles | residual 51% | .00178 base money factor
48-month | 15k miles | residual 41% | .00176 base money factor