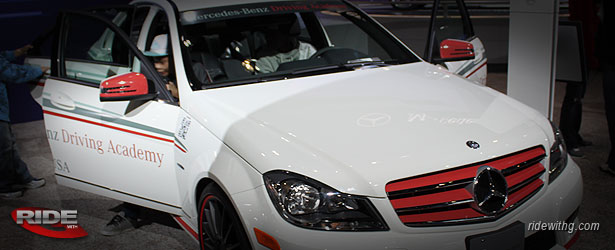 I'm only seeing one big change this month and it's on the SL550's MF. It drops from .00225 to .00165. Significant, specially when you are looking at a car at this price range, but probably doesn't affect too many of us since this isn't exactly a "mainstream" vehicle.
I'm still liking the C250 coupe if you qualify for the Loyalty cash. The slight drop in sale prices has helped drop the payments about $9 per month, which doesn't look like much, but every little helps. The cash is really huge because it boosts the discount off MSRP from 4% to 9.5%, which is really the difference-maker here. If I were in the market for the C250 coupe right now and qualified for the loyalty cash, I would ask for 4% off MSRP, then take the $2000 loyalty cash and use it to pay drive-offs. Then I would drop extra cash as MSDs in order to drop the MF since it's pretty high.


Here is a sample calculation based on TrueCar's Southern California sale price and do not include local taxes. Please note that your dealer calculations may vary due to local fees/taxes.
2012 Mercedes C250 2dr Coupe
MSRP – $38,095
Sale Price – $34,500 ($2000 loyalty cash applied)
Monthly – $394+ tax
RWG Rating – 94.3


2012 Mercedes C300 4matic Sport 4dr Sedan
36 Month – Residual 58% of MSRP – .00146 Base Rate
2012 Mercedes C250 Sport 4dr Sedan
36 Month – Residual 59% of MSRP – .00157 Base Rate
2012 Mercedes C250 2dr Coupe
36 Month – Residual 66% of MSRP – .00225 Base Rate
2012 Mercedes C350 2dr Coupe
36 Month – Residual 64% of MSRP – .00225 Base Rate
2012 Mercedes CL550 4matic 2dr Coupe
36 Month – Residual 48% of MSRP – .00225 Base Rate
2012 Mercedes CLS550 4matic 4dr Sedan
36 Month – Residual 54% of MSRP – .00195 Base Rate
2012 Mercedes E350 Sport 4matic 4dr Sedan
36 Month – Residual 52% of MSRP – .00158 Base Rate
2012 Mercedes E350 2dr Coupe
36 Month – Residual 57% of MSRP – .00162 Base Rate
2012 Mercedes E350 2dr Convertible
36 Month – Residual 57% of MSRP – .00167 Base Rate
2012 Mercedes GL450 4matic
36 Month – Residual 55% of MSRP – .00131 Base Rate
2012 Mercedes GLK350 4matic
36 Month – Residual 54% of MSRP – .00135 Base Rate
2012 Mercedes ML350 4matic
36 Month – Residual 56% of MSRP – .00155 Base Rate
2012 Mercedes ML350 BLUETEC
36 Month – Residual 60% of MSRP – .00225 Base Rate
2012 Mercedes R350 4matic
36 Month – Residual 52% of MSRP – .00195 Base Rate
2012 Mercedes S550 4matic
36 Month – Residual 50% of MSRP – .00136 Base Rate
2012 Mercedes SL550 Convertible
36 Month – Residual 54% of MSRP – .00165 Base Rate
2012 Mercedes SLK350 Convertible
36 Month – Residual 53% of MSRP – .00154 Base Rate