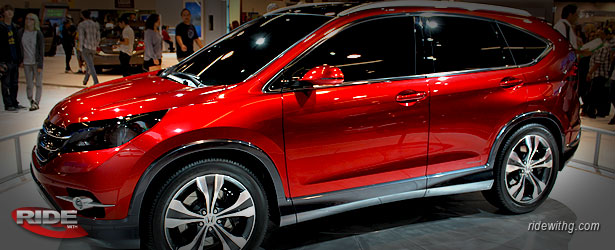 I am not seeing any changes yet on Honda lease rates, so as of now, I am going to stick with last month's numbers. I will revisit the numbers mid-month to see if anything changes.
TrueCar changed their website, yet again. I am not seeing their "lowest price" anymore so I will base my calculations based MSRP minus the "average savings". With that in mind, I still think the Accord SE is an excellent lease. The Altima is also very good so make sure you cross-shop before making your final decision.


Here is a sample calculation based on TrueCar's Southern California sale price and do not include local taxes. Please note that your dealer calculations may vary due to local fees/taxes.
2012 HONDA ACCORD SEDAN SE AT
MSRP – $24,700
Sale Price – $21,079
Monthly – $229+ tax
RWG Rating – 102.6
Support my site by getting your "no obligation" quotes from:
TrueCar
CarsDirect.com


2012 HONDA ACCORD COUPE EX-L V6
36 Month – Residual 50% of MSRP – .00065 Base Rate
2012 HONDA ACCORD SEDAN EX-L V6
36 Month – Residual 52% of MSRP – .00065 Base Rate
2012 HONDA ACCORD SEDAN SE AT
36 Month – Residual 55% of MSRP – .00065 Base Rate
2012 HONDA CIVIC COUPE EX AT
36 Month – Residual 57% of MSRP – .00130 Base Rate
2012 HONDA CIVIC SEDAN EX AT
36 Month – Residual 60% of MSRP – .00130 Base Rate
2012 HONDA CROSSTOUR 2WD V6 EX-L
36 Month – Residual 53% of MSRP – .00084 Base Rate
2012 HONDA CROSSTOUR 4WD V6 EX-L
36 Month – Residual 53% of MSRP – .00084 Base Rate
2012 HONDA FIT SPORT HATCHBACK AT
36 Month – Residual 60% of MSRP – .00185 Base Rate
2012 HONDA ODYSSEY EX-L AT
36 Month – Residual 55% of MSRP – .00115 Base Rate
2012 HONDA PILOT 4WD EX-L
36 Month – Residual 53% of MSRP – .00033 Base Rate
2012 HONDA CR-V 4WD EX-L AT
36 Month – Residual 62% of MSRP – .00185 Base Rate
2012 HONDA CR-Z EX AT
36 Month – Residual 61% of MSRP – .00185 Base Rate
2012 HONDA RIDGELINE RTL
36 Month – Residual 54% of MSRP – .00185 Base Rate