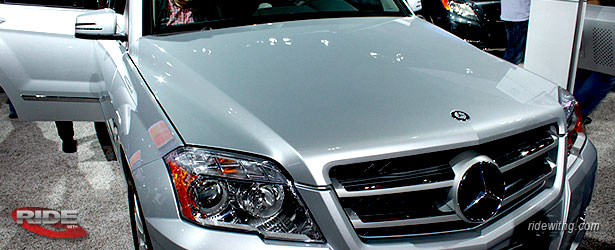 My friends, YOU ARE GOING TO LIKE THIS!!!! MBFS has kept the residuals steady and lowered the MF significantly. Now, this isn't across the board. However, it's done to enough models in the MBZ lineup that I feel is worth pointing out. Since I know many forks only care about the numbers, check out my calculation below…amazing!
If you live in the SF Bay Area, drop me a comment, I point you to the guy I was negotiating with last month. He seemed very willing to discount his cars.


Here is a sample calculation based on TrueCar's Southern California sale price and do not include local taxes. Please note that your dealer calculations may vary due to local fees/taxes.
2013 Mercedes C250 Sport 4dr Sedan
MSRP – $35,675
Sale Price – $31700 (may need the $750 loyalty cash to get this sale point)
Monthly – $363+ tax
RWG Rating – 95.3
Support my site by getting your "no obligation" quotes from:
TrueCar
CarsDirect.com
2013 Mercedes C300 4matic Sport 4dr Sedan
36 Month – Residual 59% of MSRP – .00095 Base Rate
2013 Mercedes C250 Sport 4dr Sedan
36 Month – Residual 59% of MSRP – .00128 Base Rate
2013 Mercedes C250 2dr Coupe
36 Month – Residual 63% of MSRP – .00160 Base Rate
2013 Mercedes C350 2dr Coupe
36 Month – Residual 62% of MSRP – .00160 Base Rate
2013 Mercedes C350 4matic 2dr Coupe
36 Month – Residual 62% of MSRP – .00160 Base Rate
2013 Mercedes CL550 4matic 2dr Coupe
36 Month – Residual 50% of MSRP – .00160 Base Rate
2013 Mercedes CLS550 4matic 4dr Sedan
36 Month – Residual 55% of MSRP – .00160 Base Rate
2013 Mercedes E350 Sport 4matic 4dr Sedan
36 Month – Residual 58% of MSRP – .00148 Base Rate
2013 Mercedes E350 2dr Coupe
36 Month – Residual 57% of MSRP – .00160 Base Rate
2013 Mercedes E350 4matic 2dr Coupe
36 Month – Residual 57% of MSRP – .00160 Base Rate
2013 Mercedes E350 2dr Convertible
36 Month – Residual 57% of MSRP – .00160 Base Rate
2013 Mercedes G550 4matic
36 Month – Residual 51% of MSRP – .00160 Base Rate
2013 Mercedes GLK350 4matic
36 Month – Residual 57% of MSRP – .00115 Base Rate
2013 Mercedes GL450 4matic
36 Month – Residual 61% of MSRP – .00160 Base Rate
2013 Mercedes ML350 4matic
36 Month – Residual 54% of MSRP – .00160 Base Rate
2013 Mercedes S550 4matic
36 Month – Residual 55% of MSRP – .00160 Base Rate
2013 Mercedes SLK350 Convertible
36 Month – Residual 59% of MSRP – .00160 Base Rate
2013 Mercedes SL550 Convertible
36 Month – Residual 55% of MSRP – .00160 Base Rate