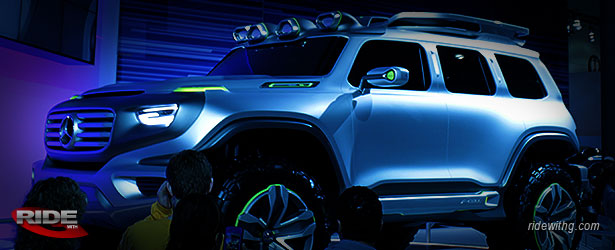 From what I am seeing, most rates remained the same. The G550 drop in residual, but really, how many of you are in the market for that SUV? The numbers were good in October, they stayed the same in November and they still look good in December. Looks like MB is making that final push for the luxury sales crown.
Anyway, keep an eye on the incentives. The should be some good ones available for MBs.
Please share your leasing details with all readers. I think this will help everyone get a feel for what the market is for select models.
Sorry for not having calculations this month…I am really trying to push out all of the lease rates for you guys to use through Jan 2nd, 2013. If you have questions, simply post the in the comments and I will do my best to answer them if no one else can.
Support my site by getting your "no obligation" quotes from:
TrueCar
CarsDirect.com
2013 Mercedes C300 4matic Sport 4dr Sedan
36 Month – Residual 59% of MSRP – .00087 Base Rate
2013 Mercedes C250 Sport 4dr Sedan
36 Month – Residual 59% of MSRP – .00120 Base Rate
2013 Mercedes C250 2dr Coupe
36 Month – Residual 63% of MSRP – .00129 Base Rate
2013 Mercedes C350 2dr Coupe
36 Month – Residual 62% of MSRP – .00160 Base Rate
2013 Mercedes C350 4matic 2dr Coupe
36 Month – Residual 62% of MSRP – .00160 Base Rate
2013 Mercedes CL550 4matic 2dr Coupe
36 Month – Residual 50% of MSRP – .00160 Base Rate
2013 Mercedes CLS550 4matic 4dr Sedan
36 Month – Residual 55% of MSRP – .00160 Base Rate
2013 Mercedes E350 Sport 4matic 4dr Sedan
36 Month – Residual 58% of MSRP – .00121 Base Rate
2013 Mercedes E350 2dr Coupe
36 Month – Residual 57% of MSRP – .00160 Base Rate
2013 Mercedes E350 4matic 2dr Coupe
36 Month – Residual 57% of MSRP – .00160 Base Rate
2013 Mercedes E350 2dr Convertible
36 Month – Residual 57% of MSRP – .00160 Base Rate
2013 Mercedes G550 4matic
36 Month – Residual 48% of MSRP – .00160 Base Rate
2013 Mercedes GLK350 4matic
36 Month – Residual 57% of MSRP – .00112 Base Rate
2013 Mercedes GL450 4matic
36 Month – Residual 61% of MSRP – .00160 Base Rate
2013 Mercedes ML350 4matic
36 Month – Residual 54% of MSRP – .00160 Base Rate
2013 Mercedes S550 4matic
36 Month – Residual 55% of MSRP – .00160 Base Rate
2013 Mercedes SLK350 Convertible
36 Month – Residual 59% of MSRP – .00160 Base Rate
2013 Mercedes SL550 Convertible
36 Month – Residual 55% of MSRP – .00160 Base Rate