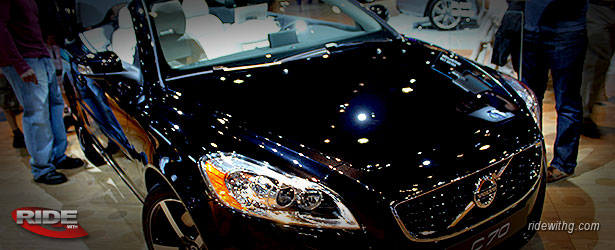 Here are May's Volvo rates and incentives:
$1500 Dealer Cash on S-60 T-6 only
$2500 Dealer Cash on S-80s
$2500 Dealer Cash on XC-90s
$500 Owner Loyalty or Conquest
Lease rates was made available by the good folks at North Point Volvo & Rman. If you are in or near the Alpharetta, GA area and looking for a Volvo, please give them a call.
Support my site by getting your "no obligation" quotes from:
TrueCar
CarsDirect.com
For folks in Georgia, contact North Point Volvo in Alpharetta.


2013 C30 T-5 Premier Plus
24-month | 15k miles | residual 65% | .000115 base money factor
36-month | 15k miles | residual 54% | .000115 base money factor
2013 C30 T-5 R-Design Premier Plus
24-month | 15k miles | residual 63% | .000115 base money factor
36-month | 15k miles | residual 52% | .000115 base money factor
2013 C70 T-5 Premier Plus
24-month | 15k miles | residual 61% | .000035 base money factor
36-month | 15k miles | residual 52% | .00059 base money factor
2013 S60 T-5 Premier
24-month | 15k miles | residual 66%| .00001 base money factor
36-month | 15k miles | residual 55%| .00001 base money factor
2013 S60 T-5 AWD Premier
24-month | 15k miles | residual 66%| .00001 base money factor
36-month | 15k miles | residual 55%| .00027 base money factor
2013 S60 T-5 Premier Plus
24-month | 15k miles | residual 65%| .00001 base money factor
36-month | 15k miles | residual 54% | .00001 base money factor
2013 S60 T-5 AWD Premier Plus
24-month | 15k miles | residual 65%| .00001 base money factor
36-month | 15k miles | residual 54% | .00027 base money factor
2013 S60 T-6 Premier Plus
24-month | 15k miles | residual 63%| .00001 base money factor
36-month | 15k miles | residual 52% | .00027 base money factor
2013 S60 T-6 R-design Premier Plus
24-month | 15k miles | residual 62%| .00001 base money factor
36-month | 15k miles | residual 52% | .00027 base money factor
2013 S80 3.2 Premier Plus
24-month | 15k miles | residual 54%| .00115 base money factor
36-month | 15k miles | residual 45% | .00115 base money factor
2013 S80 T-6 Premier Plus
24-month | 15k miles | residual 56%| .000120 base money factor
36-month | 15k miles | residual 47%| .000120 base money factor
2013 XC-60 T-6 R-design Premier Plus
24-month | 15k miles | residual 62%| .00018 base money factor
36-month | 15k miles | residual 49%| .00047 base money factor
2013 XC-60 T-6 Premier Plus
24-month | 15k miles | residual 64%| .00018 base money factor
36-month | 15k miles | residual 53% | .00047 base money factor
2013 XC-60 3.2 AWD Premier Plus
24-month | 15k miles | residual 65%| .00120 base money factor
36-month | 15k miles | residual 53% | .00120 base money factor
2013 XC-60 3.2 FWD Premier Plus
24-month | 15k miles | residual 64%| .000120 base money factor
36-month | 15k miles | residual 52% | .000120 base money factor
2013 XC-70 3.2 AWD Premier Plus
24-month | 15k miles | residual 65%| .00120 base money factor
36-month | 15k miles | residual 53% | .00120 base money factor
2013 XC-70 T-6 Premier Plus
24-month | 15k miles | residual 67%| .00120 base money factor
36-month | 15k miles | residual 55% | .00120 base money factor
2013 XC-90 3.2 AWD Premier Plus
24-month | 15k miles | residual 58%| .00001 base money factor
36-month | 15k miles | residual 49% | .00027 base money factor
2013 XC-90 3.2 FWD Premier Plus
24-month | 15k miles | residual 56%| .00001 base money factor
36-month | 15k miles | residual 48% | .00027 base money factor
2013 XC-90 3.2 AWD R-Design Premier Plus
24-month | 15k miles | residual 59%| .00001 base money factor
36-month | 15k miles | residual 50% | .00027 base money factor
2013 XC-90 3.2 FWD R-Design Premium Plus
24-month | 15k miles | residual 57%| .00001 base money factor
36-month | 15k miles | residual 48% | .00027 base money factor