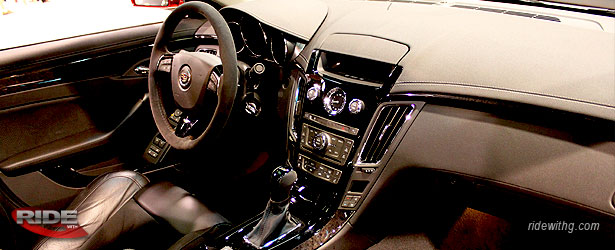 My Take: I must say, the CTS coupe numbers actually look decent for a GM vehicle. Just look at how low the money factor is!! That breaks down to 0.9% for the 24-month lease and 0.6% for the 36-month lease. The residuals are not exactly great, but they are better than a lot of cars. To sweeten the deal, Ally bank has a $1,550 rebate you can use, which should offset the low residual by a few percentage points. Here's a recommendation: Keep an eye out on GM vehicles because I am starting to see some of their leases come back and they look pretty competitive.
Here's a quick sample payment for a CTS Performance RWD based on SoCal numbers (which should apply to most areas with good dealer competition):
MSRP $47655
TrueCar Sale Price $44772
Monthly $572 + tax. (85 rating on my calculator)
I think that with a little more aggressive sale price, this lease could become even more attractive.
---
2011 Cadillac CTS Coupe Performance RWD
24-month | 15k miles | residual 64% | .00038 base money factor
36-month | 15k miles | residual 52% | .00025 base money factor
2011 Cadillac CTS Coupe Premium RWD
24-month | 15k miles | residual 62% | .00038 base money factor
36-month | 15k miles | residual 50% | .00025 base money factor