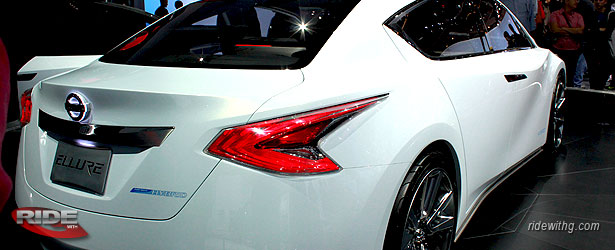 Before we begin, the following lease rates are for entry-level models. If you are looking for a more "optioned" model, you will probably pay more. With that said, it looks like the Sentra remains a good deal despite a 1% drop in residual value because the MF was dropped to balance things out. The Murano also dropped 1%, but the bank apparently didn't change the MF, so payments may end up a bit more than last month (however it all depends on the final sale price). Overall, I think there are some good leases here since residual values are so high in some of these models, specially on the Sentra S.


Here is a sample calculation based on TrueCar's Southern California sale price and do not include local taxes. Please note that your dealer calculations may vary due to local fees/taxes.
2011 Nissan Sentra S
MSRP – $18,200
Sale Price – $16,305 (sale price adjusted since $2500 rebate does not apply to leases)
Monthly – $147+ tax
RWG Rating – 113.01
For Dealer Quotes, Click Here.


This month's lease rates have been brought to you by Number1Leasing.
Tel: 832-374-8363
info(at)number1leasing.com


2011 Maxima S
36-month | 15k miles | residual 59% | .00189 base money factor
2011 Altima S
36-month | 15k miles | residual 60% | .00137 base money factor
2011 Sentra S
36-month | 15k miles | residual 61% | .00011 base money factor
2011 Juke S
36-month | 15k miles | residual 56% | .00230 base money factor
2011 Rogue S
36-month | 15k miles | residual 62% | .00218 base money factor
2011 Murano S
36-month | 15k miles | residual 53% | .00179 base money factor