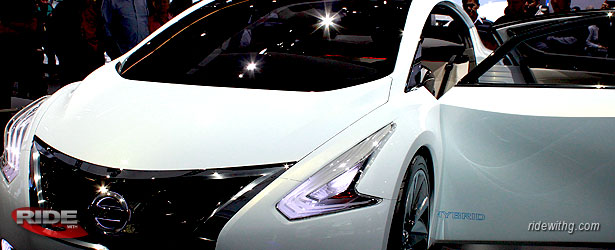 Wow! check out how crummy the Leaf's residual value is! That's a shocker. The MF isn't exactly what I call desirable either. However, if you live in a state where you get some big fat rebates (like we do in CA), you could get a pretty sweet deal on this car…if you can find one.
Overall, there are some good deals to be had here. The Sentra, as usual, is a great lease. The Rogue shows potential due to the high residual. The Altimate sedan is also a solid choice for those who need the extra room.
Nissan has done a great job positioning themselves as a lease-friendly brand by introduction great lease rates in the past couple years. Let's hope they keep things up in the coming year.

Here is a sample calculation based on TrueCar's Southern California sale price and do not include local taxes. Please note that your dealer calculations may vary due to local fees/taxes.
2011 NISSAN SENTRA 2.0SR CVT
MSRP – $20,360
Sale Price – $18,039 ($2500 rebate not applied to leases)
Monthly – $159+ tax
RWG Rating – 116.1
For Dealer Quotes, Click Here.



2011 NISSAN MAXIMA S
36-month | 15k miles | residual 59% | .00160 base money factor
2011 NISSAN ALTIMA SEDAN S CVT
36-month | 15k miles | residual 60% | .00097 base money factor
2011 NISSAN ALTIMA COUPE S CVT
36-month | 15k miles | residual 57% | .00143 base money factor
2011 NISSAN CUBE 5DR WAGON S CVT
36-month | 15k miles | residual 55% | .00230 base money factor
2011 NISSAN JUKE 2WD S AT
36-month | 15k miles | residual 56% | .00230 base money factor
2011 NISSAN LEAF 4DR HATCHBACK SV
36-month | 15k miles | residual 45% | .00204 base money factor
2011 NISSAN MURANO AWD S
36-month | 15k miles | residual 55% | .00148 base money factor
2011 NISSAN ROGUE AWD S
36-month | 15k miles | residual 64% | .00180 base money factor
2011 NISSAN SENTRA 2.0SR CVT
36-month | 15k miles | residual 61% | .00011 base money factor
2011 NISSAN VERSA 5DR HB S AT
36-month | 15k miles | residual 57% | .00042 base money factor