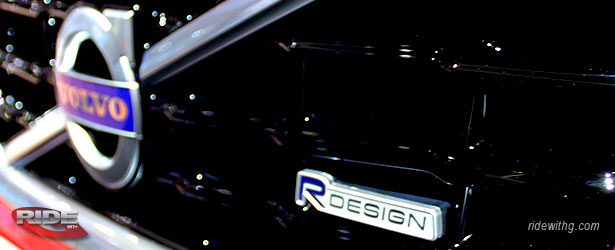 Lease rates have gotten slightly worse last month, but incentives are exactly the same as last month, with the addition of $500 dealer cash on C30s and C70s.
The S60 was a great deal last month and according to LCH77, his dealer offered an even better one! See Forums for more details. There is about $2500 worth in dealer and manufacturer cash that is applicable with leases and can be combined with the low rates.
Per my calculations, the 2011 S60 has gone up by $5. However, the price listed does not have any of the rebates. So I think you could do better. If I were in the market for one, I would take about $5000 off the MSRP then shave another $2500 off with the rebates. If that works out, you would be looking at a $369 per month payment (pre-tax) and a 102.8 RWG rating. That, my friends, is one HOT Volvo lease. Wow, I kind of want one now…
This information has been provided by Rman850r, who has been instrumental in providing this site with Volvo numbers. Lease rate was made available by the good folks at North Point Volvo. If you are in or near the Alpharetta, GA area and looking for a Volvo, please give them a call.


Here is a sample calculation based on TrueCar's Southern California sale price and do not include local taxes. Please note that your dealer calculations may vary due to local fees/taxes.
2011 S60 T-6
MSRP – $40,075
Sale Price – $34,973
Monthly – $438+ tax
RWG Rating -90.6
For Dealer Quotes, Click Here.


2011 C30 T-5
36-month | 15k miles | residual 55% | .00128 base money factor
48-month | 15k miles | residual 46% | .00168 base money factor
2011 C30 T-5 R-Design
36-month | 15k miles | residual 54% | .00128 base money factor
48-month | 15k miles | residual 45% | .00168 base money factor
2011 C70 T-5
36-month | 15k miles | residual 55% | .00048 base money factor
48-month | 15k miles | residual 46% | .00095 base money factor
2011 S40 T-5
36-month | 15k miles | residual 50% | .00198 base money factor
48-month | 15k miles | residual 43% | .00193 base money factor
2011 S40 T-5 R-Design
36-month | 15k miles | residual 49% | .00198 base money factor
48-month | 15k miles | residual 42% | .00193 base money factor
2011 S60 T-6
36-month | 15k miles | residual 55% | .00139 base money factor
48-month | 15k miles | residual 46% | .00169 base money factor
2012 S60 T-5
36-month | 15k miles | residual 65% | .00183 base money factor
48-month | 15k miles | residual 55% | .00193 base money factor
2011 S80 3.2
36-month | 15k miles | residual 50% | .00004 base money factor
48-month | 15k miles | residual 42% | .00061 base money factor
2011 S80 T-6
36-month | 15k miles | residual 52% | .00034 base money factor
48-month | 15k miles | residual 43% | .00082 base money factor
2011 V50 T-5
36-month | 15k miles | residual 51% | .00198 base money factor
48-month | 15k miles | residual 43% | .00193 base money factor
2011 V50 T-5 R-Design
36-month | 15k miles | residual 48% | .00198 base money factor
48-month | 15k miles | residual 41% | .00193 base money factor
2011 XC-60 T-6 R-design
36-month | 15k miles | residual 51% | .00109 base money factor
48-month | 15k miles | residual 42% | .00145 base money factor
2011 XC-60 T-6
36-month | 15k miles | residual 53% | .00109 base money factor
48-month | 15k miles | residual 44% | .00145 base money factor
2011 XC-60 3.2 AWD R-design
36-month | 15k miles | residual 49% | .00124 base money factor
48-month | 15k miles | residual 41% | .00145 base money factor
2011 XC-60 3.2 FWD R-Design
36-month | 15k miles | residual 48% | .00124 base money factor
48-month | 15k miles | residual 40% | .00145 base money factor
2011 XC-60 3.2 AWD
36-month | 15k miles | residual 52% | .00124 base money factor
48-month | 15k miles | residual 43% | .00145 base money factor
2011 XC-60 3.2 FWD
36-month | 15k miles | residual 51% | .00124 base money factor
48-month | 15k miles | residual 42% | .00145 base money factor
2011 XC-70 3.2 AWD
36-month | 15k miles | residual 50% | .00122 base money factor
48-month | 15k miles | residual 41% | .00159 base money factor
2011 XC-70 3.2 FWD
36-month | 15k miles | residual 50% | .00122 base money factor
48-month | 15k miles | residual 41% | .00159 base money factor
2011 XC-70 T-6
36-month | 15k miles | residual 51% | .00085 base money factor
48-month | 15k miles | residual 42% | .00126 base money factor
2011 XC-90 3.2 AWD
36-month | 15k miles | residual 51% | .00173 base money factor
48-month | 15k miles | residual 43% | .00193 base money factor
2011 XC-90 3.2 FWD
36-month | 15k miles | residual 49% | .00173 base money factor
48-month | 15k miles | residual 41% | .00193 base money factor
2011 XC-90 3.2 AWD R-Design
36-month | 15k miles | residual 50% | .00173 base money factor
48-month | 15k miles | residual 42% | .00193 base money factor
2011 XC-90 3.2 FWD R-Design
36-month | 15k miles | residual 49% | .00173 base money factor
48-month | 15k miles | residual 41% | .00193 base money factor
2011 XC-90 V8
36-month | 15k miles | residual 49% | .00198 base money factor
48-month | 15k miles | residual 41% | .00193 base money factor