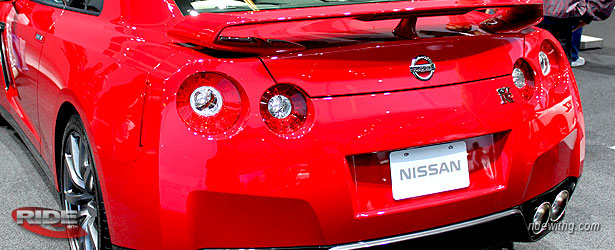 I think Nissan are looking like great buys this month since there is a good chunk of cash rebates available. As far as leasing, they are slightly worse than last month due to lower residuals, but dealers could still be discounting quite a bit off the MSRP to make the deals better, so I wouldn't be too discouraged. There were reports over at Edmund's leasing forums regarding folks getting $4000 in rebates for the Maxima. I don't quite know how that happened, but can't see how that can happen this month.  Of course, I would love it if someone proved me wrong.
Despite my skepticism, I do think the Maxima is still a good lease this month. The Altima numbers also look great, even without the $1250 rebate. The Sentra and the Versa should still remain excellent leases right now.

Here is a sample calculation based on TrueCar's Southern California sale price and do not include local taxes. Please note that your dealer calculations may vary due to local fees/taxes.
2011 NISSAN ALTIMA SEDAN S CVT
MSRP – $20,670
Sale Price – $18,348 ($1250 rebate not applied)
Monthly – $208+ tax
RWG Rating – 96.3
For Dealer Quotes, Click Here.



2011 NISSAN MAXIMA S
36 month | 15k miles | residual 59% | .00188 base money factor
2011 NISSAN ALTIMA SEDAN S CVT
36 month | 15k miles | residual 58% | .00103 base money factor
2011 NISSAN ALTIMA COUPE S CVT
36 month | 15k miles | residual 56% | .00164 base money factor
2011 NISSAN CUBE 5DR WAGON S CVT
36 month | 15k miles | residual 54% | .00230 base money factor
2011 NISSAN JUKE 2WD S AT
36 month | 15k miles | residual 54% | .00230 base money factor
2011 NISSAN LEAF 4DR HATCHBACK SV
36 month | 15k miles | residual 45% | .00204 base money factor
2011 NISSAN MURANO AWD S
36 month | 15k miles | residual 55% | .00178 base money factor
2011 NISSAN ROGUE AWD S
36 month | 15k miles | residual 63% | .00203 base money factor
2011 NISSAN SENTRA 2.0SR CVT
36 month | 15k miles | residual 60% | .00001 base money factor
2011 NISSAN VERSA 5DR HB S AT
36 month | 15k miles | residual 55% | .00023 base money factor