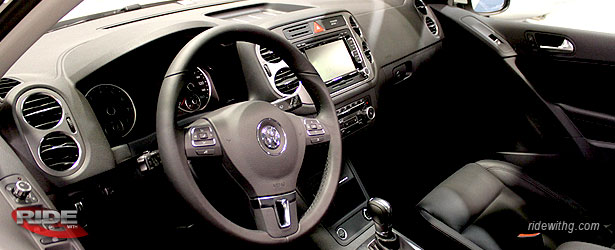 2011 lease rates seem to be have stayed the same as last month (You can look at last month's post for those numbers). No surprise there. There is a chance that rates could change mid-month, so I will keep you posted if anything changes. The CC still have the $1250 lease cash, but I don't see the $750 cash anymore. It may still be available in some areas, so be sure to inquire about it.
For those open to buying, VW Credit is offering 0% financing for up to 60 month on the CC Sport DSG. In my opinion, that is a far better deal than leasing, since there is no interest on that loan. As a matter of fact, many VW models have the special 0% financing for up to 60 months, so you may want to have your dealer crunch out some numbers to see if buying works out better for you.


Here is a sample calculation based on TrueCar's Southern California sale price and do not include local taxes. Please note that your dealer calculations may vary due to local fees/taxes.
2012 VOLKSWAGEN CC SPORT AT (36-month)
MSRP – $30,435
Sale Price – $27,871 ($1250 lease cash)
Monthly – $351+ tax
RWG Rating – 87.3
For Dealer Quotes, Click Here.



2012 VOLKSWAGEN CC SPORT AT
36 month | 15k miles | residual 53% | .00057 base money factor
2012 VOLKSWAGEN PASSAT 2.5L S W/ APPEARANCE AT
36 month | 15k miles | residual 55% | .00157 base money factor
2012 VOLKSWAGEN EOS KOMFORT AT
36 month | 15k miles | residual 53% | .00136 base money factor
2012 VOLKSWAGEN GOLF 2DR HATCHBACK AT
36 month | 15k miles | residual 53% | .00022 base money factor
2012 VOLKSWAGEN GTI 2DR HATCHBACK AT
36 month | 15k miles | residual 56% | .00162 base money factor
2012 VOLKSWAGEN JETTA SEDAN S AT
36 month | 15k miles | residual 56% | .00161 base money factor
2012 VOLKSWAGEN JETTA WAGON S AT
36 month | 15k miles | residual 52% | .00162 base money factor
2012 VOLKSWAGEN TOUAREG VR6 SPORT
36 month | 15k miles | residual 47% | .00042 base money factor
2011 VOLKSWAGEN ROUTAN S
36 month | 15k miles | residual 42% | .00052 base money factor
2011 VOLKSWAGEN TIGUAN S 4MOTION
36 month | 15k miles | residual 53% | .00079 base money factor