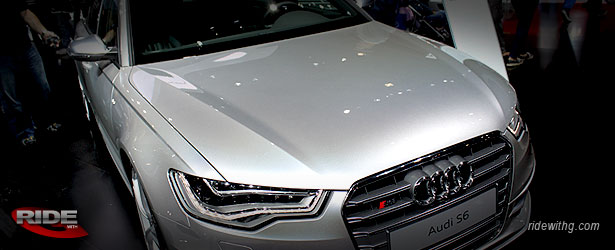 As usual, Audi dropped the residual and money factor for this month. I haven't seen an Audi lease I liked, but the A3 always look promising, but usually ends up disappointing. There are two major issues with Audi leases. 1) The combination of sale price, residual and money factor rarely aligns properly in order to provide you with an outstanding lease. 2) Audi does not like it when you trade in your car to non-Audi dealers before lease expires, so the payoff is inflated in order to discourage that practice.
Anyway, moving on to my sample calculation below, the A3 last month yielded a 83.1 RWG rating. This month, the rating drops to 80.7, making it very unattractive. I'm not seeing any incentives on Edmunds right now, but doesn't mean there aren't any. I recommend checking the Edmunds Incentives page often because sometimes it just hasn't been updated yet.
Please note that I am not saying that you shouldn't lease an Audi. My job here it to let you know that if you are looking for a deal, Audis probably aren't what you should be driving. However, if you love Audis and will settle for nothing less, make sure you nail a competitive sale price, pick a model that has low money factor and high residual, and opt for MSDs if your state allows them.


Here is a sample calculation based on TrueCar's Southern California sale price and do not include local taxes. Please note that your dealer calculations may vary due to local fees/taxes.
2012 AUDI A3 2.0T QUATTRO PREMIUM AT
MSRP – $31,725
Sale Price – $29,802
Monthly – $411+ tax
RWG Rating – 80.7
Support my site by getting your "no obligation" quotes from:
Edmunds.com
CarsDirect.com


2012 AUDI A3 2.0T QUATTRO PREMIUM AT
36 Month – Residual 54% of MSRP – .00126 Base Rate
2012 AUDI A4 2.0T QUATTRO PREMIUM AT
36 Month – Residual 54% of MSRP – .00098 Base Rate
2012 AUDI A5 2.0T COUPE QUATTRO PREMIUM AT
36 Month – Residual 54% of MSRP – .00140 Base Rate
2012 AUDI A5 2.0T CONVERTIBLE QUATTRO PREMIUM AT
36 Month – Residual 53% of MSRP – .00120 Base Rate
2012 AUDI A6 3.0L QUATTRO PREMIUM
36 Month – Residual 49% of MSRP – .00089 Base Rate
2012 AUDI A6 3.0L QUATTRO PREMIUM PLUS
36 Month – Residual 49% of MSRP – .00089 Base Rate
2012 AUDI A7 PREMIUM PLUS
36 Month – Residual 51% of MSRP – .00161 Base Rate
2012 AUDI A8 SEDAN
36 Month – Residual 45% of MSRP – .00077 Base Rate
2012 AUDI Q5 2.0L PREMIUM
36 Month – Residual 51% of MSRP – .00155 Base Rate
2012 AUDI Q7 3.0L PREMIUM
36 Month – Residual 52% of MSRP – .00155 Base Rate
2012 AUDI Q7 3.0L TDI PREMIUM
36 Month – Residual 54% of MSRP – .00154 Base Rate
2012 AUDI S4 PREMIUM PLUS AT
36 Month – Residual 56% of MSRP – .00080 Base Rate
2012 AUDI S5 COUPE PREMIUM PLUS AT
36 Month – Residual 57% of MSRP – .00117 Base Rate
2012 AUDI S5 CONVERTIBLE PREMIUM PLUS AT
36 Month – Residual 56% of MSRP – .00122 Base Rate
2012 AUDI TT 2.0T QUATTRO PREMIUM PLUS
36 Month – Residual 51% of MSRP – .00053 Base Rate