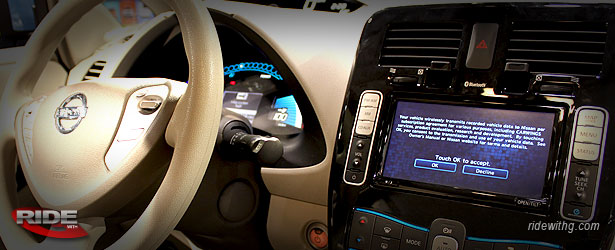 There is an excellent 24-month lease on the Altima S right now. The MF is a measly 0.00003 and the residual is a whopping 61%! That makes for a pretty slick lease right now. The others aren't half bad either so don't forget to check out the incentives (link above) on Edmunds.
One thing to note is that Nissan is notorious for giving customers a lot of cash but that cash typically cannot be combined with their financing (which is fantastic) or leasing (which is also quite good too). So be sure to figure out what best suits your situation (leasing or buying).


Here is a sample calculation based on TrueCar's Southern California sale price and do not include local taxes. Please note that your dealer calculations may vary due to local fees/taxes.
2012 NISSAN ALTIMA SEDAN S CVT
MSRP – $23,330
Sale Price – $19,394 ($825 lease bonus applied)
Monthly – $216+ tax
RWG Rating – 105.6
Support my site by getting your "no obligation" quotes from:
Edmunds.com
CarsDirect.com


2012 NISSAN MAXIMA S
36 Month – Residual 58% of MSRP – .00109 Base Rate
2012 NISSAN ALTIMA SEDAN S CVT
36 Month – Residual 54% of MSRP – .00040 Base Rate
24 Month – Residual 63% of MSRP – .00003 Base Rate
2012 NISSAN ALTIMA COUPE S CVT
36 Month – Residual 54% of MSRP – .00073 Base Rate
2012 NISSAN LEAF 5DR HATCHBACK SV
36 Month – Residual 43% of MSRP – .00175 Base Rate
2012 NISSAN SENTRA 2.0SR CVT
36 Month – Residual 60% of MSRP – .00066 Base Rate
2012 NISSAN VERSA 4DR SEDAN S AT
36 Month – Residual 55% of MSRP – .00210 Base Rate
2012 NISSAN JUKE 2WD S AT
36 Month – Residual 52% of MSRP – .00171 Base Rate
2012 NISSAN MURANO AWD S
36 Month – Residual 53% of MSRP – .00077 Base Rate
2012 NISSAN ROGUE AWD S
36 Month – Residual 56% of MSRP – .00105 Base Rate
2012 NISSAN PATHFINDER S 4WD
36 Month – Residual 50% of MSRP – .00072 Base Rate
2012 NISSAN CUBE 5DR WAGON S CVT
36 Month – Residual 48% of MSRP – .00210 Base Rate