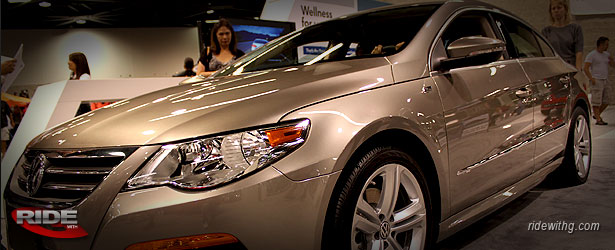 2013 CC lease rates is out with $500 lease cash incentive. I personally recommend snagging a remaning 2012 because of the 0% financing for up to 72 months. The lease cash on the 2012 is much larger too ($1750) and the lease rate on it is still pretty good: 49% @ 0.00009 MF (Thanks for the info Mac).
Leasing is all about timing folks. You also have to do your homework and be flexible with what you want to drive. Leasing vs buying also plays a huge part in what makes sense. 0% financing for retail purchases is a no-brainer for most people, however, that also depends on the car you plan to get. If you plan to get married and start a family, buying a 2+2 coupe probably doesn't make much sense, but leasing one does.


Here is a sample calculation based on TrueCar's Southern California sale price and do not include local taxes. Please note that your dealer calculations may vary due to local fees/taxes.
2012 VOLKSWAGEN PASSAT 2.5L S W/ APPEARANCE AT
MSRP – $23,460
Sale Price – $21,380 ($1250 lease bonus cash applied)
Monthly – $253+ tax
RWG Rating – 91.6


2013 VOLKSWAGEN CC SPORT PLUS AT
36 Month – Residual 53% of MSRP – .00015 Base Rate
2012 VOLKSWAGEN PASSAT 2.5L S W/ APPEARANCE AT
36 Month – Residual 53% of MSRP – .00013 Base Rate
2012 VOLKSWAGEN EOS KOMFORT AT
36 Month – Residual 50% of MSRP – .00002 Base Rate
2012 VOLKSWAGEN GOLF 2DR HATCHBACK AT
36 Month – Residual 50% of MSRP – .00014 Base Rate
2012 VOLKSWAGEN GTI 2DR HATCHBACK AT
36 Month – Residual 53% of MSRP – .00034 Base Rate
2012 VOLKSWAGEN JETTA SEDAN S AT
36 Month – Residual 53% of MSRP – .00014 Base Rate
2012 VOLKSWAGEN JETTA SEDAN SE AT (ALL TRIMS)
36 Month – Residual 52% of MSRP – .00007 Base Rate
2012 VOLKSWAGEN GLI SEDAN AT
36 Month – Residual 52% of MSRP – .00048 Base Rate
2012 VOLKSWAGEN JETTA WAGON S AT
36 Month – Residual 49% of MSRP – .00011 Base Rate
2012 VOLKSWAGEN TOUAREG VR6 SPORT
36 Month – Residual 44% of MSRP – .00055 Base Rate
2012 VOLKSWAGEN TIGUAN S 4MOTION
36 Month – Residual 55% of MSRP – .00033 Base Rate
2012 VOLKSWAGEN ROUTAN S
36 Month – Residual 46% of MSRP – .00027 Base Rate